ITAR Consultants, ITAR Lawyer, EAR ITAR Compliance, Export Control Consultant
ITAR Consultants, Export Control Consultants and ITAR Compliance Attorneys Helping Companies  NATIONWIDE AND OVERSEAS with ITAR Compliance Requirements, Export Compliance Solutions and Licensing (1-866-601-5518) Free Initial Consultation.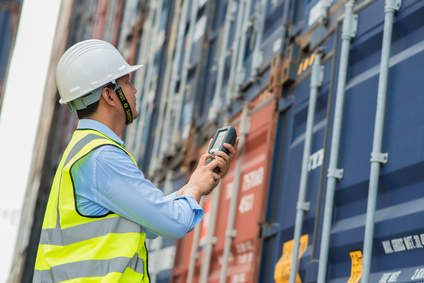 ITAR Certification and Export Control 
Given the new management in government, the export control legal system can be intimidating. Many companies seeking ITAR compliance guidance or export control guidance will accept stiff fines and penalties for the federal government but still fail to resolve the underlying problem. Frequently, when an export control or ITARS related company's operations are examined by an experienced ITAR lawyer or export control consultant,  potential causes for  ITAR penalties are uncovered. The audit process is designed to give you the chance to self-govern and prevent adverse situations in the future.
Experience Matters
The process of protecting your company from criminal and civil fines begins with knowing how the system works and using it your advantage. With decades of export control and ITAR compliance consulting capabilities, at Watson & Associates, LLC, our team of import export control consultants provides detailed solutions from the initial stages of how to obtain ITAR certification to long-term consulting, ITAR training, and export compliance solutions.
Resolve issues regarding Jurisdiction (ITAR vs. EAR)

ITAR Compliance requirements for Retransfers

Automated Export Systems

Commodity Categorization

Documentation/Recordkeeping

Export and Import Exemptions

Grandfathering/Legacy Issues

Commodity Jurisdiction (ITAR EAR)

Mission Systems

Registration

Specially Designed Products

Technical Data Matters

Transitioning Items/Commodities
When companies are involved in government investigations or charged with civil and criminal EAR ITAR violations, we provide litigation and legal counsel.
We work with company executives and program managers to take proactive measures by revamping old internal policies and control or by helping new companies on how to become ITAR certified and also develop the necessary manuals and checklists to stay in tune with ITAR compliance requirements and guidelines.
ITAR Consultants, ITAR Compliance Training and Export Compliance Solutions 
Whether you need help with how to become ITAR certified, need an ITAR EAR compliance checklist or training, our ITAR consultants provide a wide variety export compliance solutions including: 
Help with Export Administration Regulations (ITAR EAR Regulations)

Import and export license applications (DSP-5)

ITAR Certification and  registration services

ITAR compliance training

US Exports compliance consulting

Failure to register and subcontractor problems

Importing and Exporting Data protection

Certificate of Origin matters

ITAR Audit help

Export control solutions 
EAR Requirements and ITAR EAR Compliance Consulting Services
There is simply no way getting around your obligation to comply with all of the U.S. export laws. Not only do you have to show compliance with  International Traffic in Arms Regulations (ITAR requirements) but if investigated, a mitigating circumstance can be your company having a viable ITAR compliance training checklist or compliance manual in place.
Corporations and their executive can be liable for costly fines and criminal penalties for export control and ITAR violations.

By having a viable ITAR EAR compliance program in place, internal investigations and inspections can be more fruitful and beneficial.
Companies and their decision-makers face exceptionally high legal fines and even criminal penalties for ITAR law violations, and can suffer considerable business and public relations consequences as well. At Watson & Associates, LLC  our ITAR Consultants can help you to better provide compliance guidelines and checklists for your employees to follow.
Help with ITAR Penalties, Mandatory Disclosure, and Plans

ITAR Compliance Manuals

 Import export control license guidance and statutory interpretation

ITAR requirements and EAR restrictions

Destination Control Statements

Manufacturing License Agreements (MLA)

ITAR Certification and Compliance Requirements

Customs regulations and exemptions to licensing requirements

Technical Assistance Agreements (TAAs)

Help with the Commerce Control List (CCL)

ITAR certification training
To speak with our export control consultants and ITAR Lawyers about how to obtain ITAR certification,  call us at 1-866-601-5518 for a FREE initial consultation.
ITAR Certification Requirement Guidelines and ITAR Compliance Procedures
ITAR Registration Requirements.  

Controlled Asset Identification and Classification regulations.

Commodity Jurisdiction Requests. 

Importing and Exporting Compliance Programs.  

Export License Agreement and Applications.  
Understanding the importance of prompt service, our ITAR law attorneys and export control consultants at Watson & Associates, LLC  frequently help small and large businesses to specifically assess their current conditions, develop sound ITAR certification and compliance manuals, providing tailored ITAR EAR compliance training, and by helping company officials to strengthen the legal foundation for the corporations. 
Additional Information
Importance of Having a Valid ITAR Compliance Manual
Are You ITAR Compliant and EAR Compliant?
Nuances of North American Free Trade Agreement (NAFTA Act)
ITAR Compliance Violations, ITAR Penalties & Fines Information
Call Watson's Export Control Consultants and ITAR Lawyers
Immediate help and prompt turnaround with trade compliance matters. Meet your EAR ITAR compliance training requirements by calling our import export control consultants and ITAR lawyer at 1-866-601-5518. FREE INITIAL CONSULTATION.