Import Export Business Compliance Lawyers & Export Control Consultants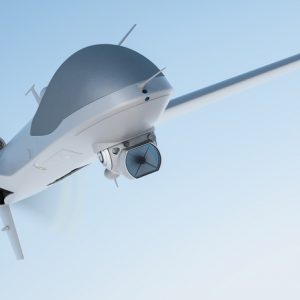 Export Control Consultants 
The import export legal system can be intimidating. Many operators may choose to pay fines and accept sanctions from the government. However, when your case is reviewed  independent import export business consultants or attorneys, potential causes for substantial fines can be uncovered. The export control process is designed to give you the opportunity to self-evaluate and continuously inspect and perform internal audits.
Experience Matters
The fines prevention process begins with knowing how the export control system works and using it to your advantage. Watson & Associates' Import Export Business Consultants work closely with your key personnel to stay compliant while developing the proper export documentation. As export control consultants and attorneys, we understand that providing our clients with straight talk and detailed assessments of potential problems are what makes them sleep at night.
Avoid common mistakes that can lead to hefty fines

Can your company withstand a federal investigation?

Make sure that you have a viable export control guide in place

Failure to comply with ITAR export controls regulations and import export company registration requirements can cause serious implications from government investigations.
When it comes to importing into the United States and getting the guidance of the Export Administration Regulations and ITAR Regulations, companies come to our export control consultants for help.
With offices in Washington, D.C. and Denver Colorado, Watson & Associates' US import export business consultants work closely with small and large businesses in the export import industry.  As import export attorneys and consultants, we provide direct guidance to CEOs and businesses with an eye to minimizing fines and penalties. 
Nationwide Import Export 

Business

 Consulting & Export Control Attorney Services 
Clients use our solutions for various reasons.  Our import export business consultants help by:
Assisting business with the development of sound import and export control EAR compliance procedures

Import and export license requirements

Arms Export Controls Act legal advice

Import from China

Import and export license applications

Regulatory compliance consulting

Investigations and enforcement for small export businesses

Internal corporate compliance with gun control matters

ITAR compliance training

Export documentation

US Imports export company registration

Provide consulting and legal advice to clients on export classification and export controls compliance for technology, commodities, services, and software.

Various export documents and regulatory compliance solutions

Help with the Commerce Control List (CCL) in relation to import & export products 

Preparing agreements and export licenses for submission.

Export control compliance due diligence in international and domestic requirements

Provide legal advice on economic sanctions and developments on U.S. import export compliance rules

Implementing compliance officer duties

Export control training
Contact our export control consultant and lawyer Wayne White for a Free Initial Consultation at 1-866-601-5518.
Becoming compliant obviously reduced unnecessary business disruptions. A common mistake made by new small export business owners is the assumption that they'll need a special license to import goods into the United States. Our import export attorneys offer:
Prompt turnaround
Get detailed and reliable advice to become compliant
Legal help at a fraction of the costs that larger firms charge
Free initial consultation
At Watson & Associates, LLC our import export business consultants help clients from the initial stages of the export license process through compliance and developing the proper internal controls and policies. Our focus is to keep our clients away from headaches.
We help clients in all states and overseas
Our import export attorneys help clients to navigate through the various nuances of EECN laws and to comply with the various Export Administration Regulations ( EAR rules).
Industries
Aerospace & defense/commercial aviation

Chemicals & Pharmaceuticals

Commercial electronics

Computer hardware & semiconductors

Cyber

Security

Data processing

Gun control

Energy & power generation – nuclear & fossil fuel

Engineering & construction

Financial services

Force protection services

Industrial process controls

IT infrastructure & encryption

Machine tools

Medical equipment

Military electronics

Satellite & unmanned vehicles

Software

Special and composite materials & metals

Telecommunications
See important information on ITAR DSP-5 Licensing Requirements for Foreign Employees.
Speak to an Attorney & Get a Free Initial Consultation
Contact our Import Export Business Lawyers and Export Control Consultants
For immediate help with regulatory compliance consulting, export solutions and export control compliance matters, call our import export business consultants and attorneys at 1-866-601-5518 for a FREE consultation or contact us online.