GSA Schedule 70 Application Consulting & GSA Schedule Preparation Services & How to Get on GSA Schedule
GSA Schedule Preparation Services.  Help for Large and Small Business Nationwide to Avoid Costly Mistakes.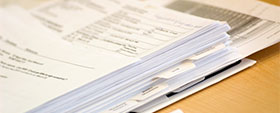 Many small businesses and large DOD contractors struggle with how to get on GSA Schedules. This is especially true for getting on seek to get on GSA schedule 70 as a strategy for generating more revenue. However, similar to other federal contracting programs, there is more to the process than simply filling out forms. Understanding the buying practices of each procurement agency is critical.
Not all federal contracting agencies use GSA schedules on a frequent basis. Therefore, knowing what agencies use GSA contracts for your specific service or product can help make the determination as to whether or not to go through the GSA application process.
Having a team of government contract consultants and attorneys, Watson & Associates' offers high-level GSA Schedule 70 consulting services and legal representation for small business and large DOD contractors seeking to expand their revenue streams and want to learn how to get a GSA contract.  
We have over 30 years of combined government contracting experience.
Members of our team have worked for federal agencies, we understand the regulations and the various issues that arise when getting on GSA schedule. We not only help small businesses and large DOD contractors get on GSA IT Schedule 70, we also help with compliance regulations, recertification, team agreements, joint venture arrangements and more.
We are particularly well-versed in GSA Schedule 70 applications and provide proposal help on various other GSA schedules. Our firm handles a vast array of government contracting matters for our clients. Whether you are interested in getting on GSA Schedule 70 or another schedule, we can help. 
GSA Schedule 70 Application Consulting & GSA Application Services
How to get on GSA schedule

GSA schedule preparation services

Contract performance consulting

Re-certification

GSA schedule 70 applications

GSA schedult consulting services

Internal audits

Developing internal policies and controls
If you need guidance on how to get on GSA Schedule, call our Federal GSA Contract Consultants Today at 1-866-601-5518 for a Free Initial Consultation.
GSA CONTRACT CONSULTANTS – HELP GETTING ON GSA SCHEDULE
Watson's GSA IT Schedule 70 consultants will help you in the initial GSA application process to identify the specific SIN on the GSA Supply List that applies to your business. If you are also trying to get on GSA advantage, we will then guide you through complex questions that GSA may ask and provide tips on how to negotiate once you're approved to get on a GSA schedule contract.
Once you find a solicitation that you want to apply for, read the requirements carefully to make sure that the scope of work on the GSA list is aligned with your business objectives. Your company should also review the terms and conditions of the solicitation, which is extremely important if and when your company is selected for GSA schedule contracts. 
GSA SCHEDULE CONSULTING SERVICES & HELP – SUBMITTING YOUR GSA IT SCHEDULE 70 PROPOSAL
The key to every GSA IT Schedule 70 application and proposal is to provide complete and accurate information. If more information is needed, GSA will send a letter explaining any deficiency in your application. Once your application is complete, be prepared to negotiate your best prices with the agency representative.
The GSA Schedule 70 application process can take up 120 days depending on the workload of the representative assigned.
Similar to any government contract, GSA screens your proposal for many factors. The most important include:
whether you have submitted the required information in the application package,
does your company have sufficient past performance to perform on the specific GSA schedule (references will be checked), and whether
your pricing is fair and reasonable. 
Nationwide GSA Schedule Preparation Services
Our GSA Schedule 70 Consultants and GSA schedule preparation services provide legal counsel and strategic help to federal contractors throughout the United States seeking qualiified GSA Application services in Alabama, Alaska, Arizona, Arkansas, California, Colorado, Connecticut, Delaware, Florida, Georgia, Hawaii, Idaho, Illinois, Indiana, Iowa, Kansas, Kentucky, Louisiana, Maine, Maryland, Massachusetts, Michigan, Minnesota, Mississippi, Missouri, Montana, Nebraska, Nevada, New Hampshire, New Jersey, New Mexico, New York, North Carolina, North Dakota, Ohio, Oklahoma, Oregon, Pennsylvania, Rhode Island, South Carolina, South Dakota, Tennessee, Texas, Utah, Vermont, Virginia, Washington, Washington DC, West Virginia, Wisconsin, Wyoming, and GSA Contract Consultants Virgin Islands.
POST APPROVAL GSA CONSULTING AND LEGAL SERVICES
After you are GSA certified either on GSA Advantage or Schedule 70 or some other program, Watson and Associates GSA schedule consultants and lawyers can also help you develop proven business development strategies and effectively handle the common legal issues that may arise.
Speak to an Attorney & Get a Free Initial Consultation
Contact Our GSA Schedule Consultants and Lawyers
If you are confused about how to get on GSA Schedule or for immediate assistance with GSA Schedule 70 and other GSA Schedule 70 application services, contact the attorneys and GSA contract consultants at Watson & Associates, LLC. Call toll-free 1-866-601-5518.