Would You Like to Improve Your Chances of Getting Your SBA 8a Certification Application Approved the First Time?
If you are contemplating getting your SBA 8a certification application approved, you may find that the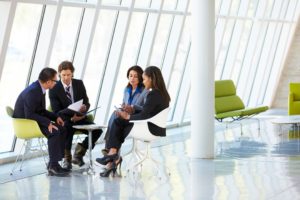 requirements are somewhat confusing. You may also feel that you do not really know what the SBA is looking for in the 8a application package.
Although the 8a Program allows you access to lucrative federal contracts, the reality is that getting 8 a certification requires strict scrutiny by the SBA.
As government contract attorneys and small business consultants, Watson & Associates, LLC provides very detailed assessments of your application. Compared to other 8a certification services, we are not merely a document preparation company. We understand the law associated with how to get 8(a) certified.
We have gained a successful track record on getting clients their 8a status. We also have litigated 8a certification denials on appeal. Therefore, we are in a unique position to help you minimize the risk of denial.
What Can Our 8a Certification Consultants Do for You?
With over 30 years in the federal procurement marketplace and with substantial experience litigating the very confusing issues that you face, our consultants and lawyers can help you with:
Business relationships and control issues that can get your 8a application denied

Assess your business documents for hidden issues that the SBA looks for

Affiliation based upon the Ostensible Subcontractor Rule

Requests for Reconsideration

By filling out the form below, you can have access to experienced 8a application professionals before and after the certification process and avoid the headache and confusion.
Although the internet is filled with companies that claim to know the process and 8a certification requirements, you will get honest opinions about your chances of getting approved. Your information will be held in strict confidence.