Are You Worried About How Respond to Your Suspension and Debarment Case? Call a Debarment Lawyer Today
Individuals and government contractors often find themselves preparing their response to a suspension and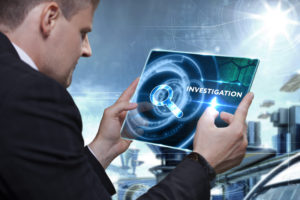 debarment action on their own.  Preparing an adequate response means that you must have an idea of the purpose of debarment or suspension regulations.
Although you may understand the facts surrounding the debarment or suspension action, there are certain details the suspending debarment official looks at to make a decision.

How you respond is critical to the final outcome.

Debarment regulations are not supposed to punish contractors.

Be aware that there might be a criminal case or termination for default case at the same time. You want to be aware of how these cases can impact each other.
The key goal is to not get on the federal debarment and suspension list because revenues to your company are at stake or your ability to work or do business with the government is at risk.
Watson & Associates' suspension and debarment lawyers provide you with a detailed analysis of your case and can help to eliminate the extra stress when responding to a suspension or debarment notice. With over 20 years in the government procurement marketplace, we frequently help clients to prepare a detailed response that can assist the debarring official to make an informed decision.
Discover and avoid the most costly mistakes made by government contractors and individuals

Get legal advice and help from attorneys that are familiar with the federal suspension and debarment process
By using our legal services you will:
Discover how to properly respond to your specific case

Get help and legal representation at hearings

Gain immediate access to a debarment and suspension lawyer that understands the process
When you contact us, we will keep your information in the strictest confidence.