Are You or Your Company Facing Criminal Liability for False Claims Act Or Another Federal Criminal Act?
Benefit from both our government contracts and False Claims Act Federal Qui  Tam defense experience
Members of our team and attorneys that have worked for the government but also understand the legal implications of the criminal legal system when it comes to  the whistleblower provision of the Federal False Claims Act
We help you to avoid the most costly mistakes seen to date in white-collar criminal defense cases.
We represent federal criminal defendants only (Corporations, Government Contractors and Individuals).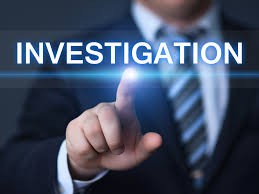 Reduce False Claims Act Penalties
Assess the strengths and weaknesses in your case early
A successful defense starts by knowing the facts and evidence that helps your case and the ones that don't. The government does make mistakes. Our job as government fraud lawyers and Federal False Claims Act Quitam defense attorney is to uncover government mistakes early.
In False Claims Act defense and other white collar criminal defense, how you cooperate from the investigation stage goes a long way. (When cases involve federal procurement, most criminal defense attorneys have little experience regarding federal procurement and even small business procurement rules. Let us help.  
Get clear direction and honest opinions from legal professionals who understand the ins and outs of the government's case against you.
Aggressive Qui Tam Defense in a Variety of Federal Cases
At Watson & Associates, our federal defense attorneys represent defendants in varying types of civil and criminal cases including:
White collar crime investigations

SBA small business fraud civil and criminal defense

Charges of conducting procurement fraud schemes

Anti-kickback statute defense,

White Collar Criminal Defense 

SIBIRS

Criminal embezzlement Criminal Charges,

Procurement Conspiracy Charges,
Homeland Security criminal defense
Federal Procurement wire fraud litigation,
Inspector General investigations
Get Unique Experience With Federal Small Business Progra, Problems
Our federal criminal defense attorney, with over three decades of experience, has a team of professionals to assist with the underlying allegations in the government's case. When SBA fraud when 
small
business programs 
are
involved, we are in a unique position to defend
our
clients.
Get specialized help with SBA small business program fraud

Learn how to minimize false claims act penalties that are stacked against you

Representation with conspiracy, mail fraud,

and

wire fraud cases

Get parallel representation with suspension and debarment

When negotiations fail, get aggressive representation in court
Get Help From the Government Investigation Stages All the Way Through Litigation
Get help responding to the government's subpoena requests

Defense in pre-indictment and post-indictment stages

For high-risk cases, we can assemble a top defense team to represent you  against stiff false claims act penalties
Nationwide False Claims Act Federal Criminal Defense
For federal false claims cases, we can help defendants in virtually all states.  When overseas clients are subject to US laws our criminal defense attorneys can help.
Get help with False Claims Act and Qui Tam Defense

Pass through and fraud schemes

SBA procurement fraud, and more
For more information, Call us Toll-Free at 1 (866) 601-5518.
By Contacting Our False Claims Act Lawyers and QUI TAM Defense Attorneys, You Will:]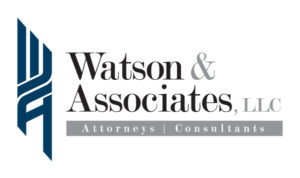 Get immediate access to lawyers that understand government contracts and procurement law

Get prompt and clear direction as to the next steps

A better idea of what the case is about and potential liability

How the process works and whether there are any defenses to the allegations

Candid conversations so that you understand the positives and negatives of the case.
Your information will be kept in strictest confidence when you contact us. Call TOLL-FREE 1-866-601-5518 or Fill Out the Contact Form.