Are You or Your Company Facing Criminal Liability for False Claims Act Violations and Need a Defense Attorney?
The federal government has significantly increased their investigations for companies that violate the Federal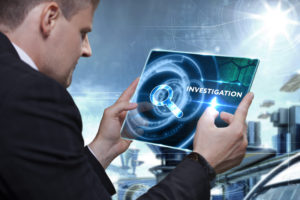 False Claims Act. If you have been notified by federal law enforce agencies and even potentially face criminal liability, you must understand how to deal with the situation.
The faster you plan out your case, the better. Waiting too late gives the government the upper hand.

By understanding the pros and cons up front allows you to make better decisions when dealing with criminal allegations.
Responding to federal investigative agencies can be very tricky. Turning over documents through a subpoena, or being hauled for an investigation or questioning for potential False Claims Act violations is serious.
Watson & Associates, LLC criminal defense attorneys provide detailed and realistic assessments of the case. You want to know exactly what you are dealing with, how to respond to government inquiries. You also want to know about the process for defending procurement fraud cases. Waiting until the process is too far gone can be dangerous.
With defense attorneys with over 20 years of experience, our law office can help you to:
Adequately respond to subpoena requests and documents

Negotiate more favorable terms with US attorney personnel

Handle pre-indictment allegations of criminal violations

Post-indictment and trial stages

Defend conspiracy and wire fraud cases

Small business programs and pass-through schemes allegations
We provide legal advice and representation for government procurement fraud cases, violations of SBA and small business program regulations, SBIRS and government grants. 
By Contacting Our False Claims Act Defense Attorneys, You Will:
Get immediate access to lawyers that understand government contracts and procurement law

Get prompt and clear direction as to the next steps

A better idea of what the case is about and potential liability

How the process works and whether there are any defenses to the allegations

Candid conversations so that you understand the positives and negatives about the case.
Your information will be kept in strictest confidence when you contact us.