Are You Worried About Whether Your Government Construction Claims Meet the Legal Requirements?
Lately, appellate courts are denying federal construction contract claims and disputes cases because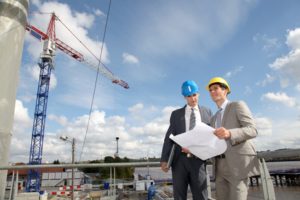 companies have fallen short of the legal requirements at the agency level.
If you are preparing a federal construction claim, you maybe finding that you are not quite sure whether your claims package is legally sufficient.
In other situations, you may have received a contracting officer's final decision denying your construction claim and you might not be sure how proceed to the next step.
With over 20 years in the federal procurement marketplace, at Watson & Associates, LLC our government contract lawyers provide detailed assistance to our clients at all levels of the claims process. We will first look at the initial claims package to make sure that all important legal issues are covered and that your claim is supported with credible evidence.  
One important issue that we cover includes a detailed analysis of the legal building blocks where most construction and service contractors fail. 
When you use our claims services you be able to:
Reduce unnecessary stress and confusion about the complex legal issues embedded in claims process

Address required Contract Disputes Act and statutory requirements

Have immediate access to experienced government contract attorneys that understand the process

Be equipped with experienced litigation and appeal attorneys that understand the process.

Get adequate legal representation at competitive rates.
We help with:
Claims Preparation Assistance

Requests for Equitable Adjustments

Out of Scope Changes

Differing Site Conditions

Schedule Disputes

Appeals of Contracting Officer Final Decision
If you are experiencing difficulties with a current federal construction contract claims and disputes case, let our legal professionals help.
Get immediate access to federal construction lawyers that understand the claims process

Get direct and candid legal advice 

Our law firm represents federal government services and construction contractors in ALL STATES.