Firm Profile Watson Associate Staff Bios
Staff Bios
At the law firm of Watson & Associates, LLC our team of Federal Government Contract Attorneys, and Colorado business law attorneys, have a unique combination of backgrounds and experience to manage your case through to successful completion. We are consistently seeking out new talent with diverse backgrounds to give you a competitive edge in federal procurement. Our offices are located in Washington, DC and Colorado. Providing sound legal advice and building trusting and long-lasting relationships are the backbone of of the practice.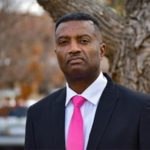 Theodore P. Watson—Founder and managing member of Watson & Associates, LLC, Mr. Watson handles business and corporate law; contract law and litigation; government contract law; and employment law issues.
As a retired Air Force member, Mr. Watson's many years of experience as a federal contracting and small business official working for the U.S. government give clients a significant advantage and brings a unique perspective to the table—especially when doing business with the federal government.
He is known for aggressive representation in government contracting and protection of small business rights in fraud, improper prime and subcontracting relationships, False Claims and other contractor relationships. In addition to providing strategic executive-level advice, his goal is to provide clients with sound direction, and aggressive representation and to build trusting relationships. His broad spectrum of real-world experience also enhances Mr. Watson's diverse skill set. Full bio…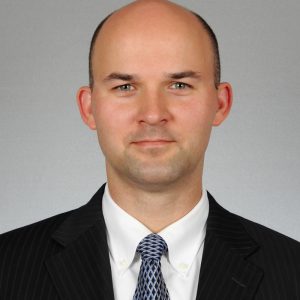 Wojciech Kornacki practices in the areas of agency-level and GAO bid protests, federal contract compliance, and Boards of Contract Appeals litigation.
He counsels and trains clients on the latest legislative and legal developments in the areas of bid protests, claims and appeals, agency suspension and debarments, cybersecurity, and Trade Agreements Act compliance, among other matters. 
Additional experience in export controls including ITAR  and defense articles. Full Bio..
Jo Spence: As a federal government contracts attorney, Jo Spence serves as Of Counsel to Watson & Associates, LLC and focuses her practice on service-disabled veteran-owned small business (SDVOSB) and veteran-owned small business (VOSB) government contract concerns, pre-award and post-award contract claims and disputes, contract and regulatory compliance, organizational conflicts of interest, alternative dispute resolution, and litigation.
Ms. Spence is a fearless fighter who has dedicated her legal career to protecting the rights of those engaged in federal government procurement. Full bio.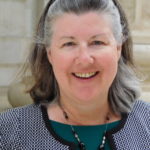 Cheryl E. Adams is a Maryland licensed Associate Attorney with Watson and Associates, LLC.  She is a former federal Contracting Officer with years of hands-on experience with all phases of federal procurement.  She brings to clients an intimate understanding of the Federal Acquisition Regulation (FAR) and an insider perspective on the procurement processes of a federal government headquarters. 
She understands the government's relationships with small businesses and subcontractors, as well as relationships with Fortune 500 corporations.  She has worked side by side with government auditors and personally conducted government property audits.  She has handled all sizes of contract award from micropurchases through major systems. Full bio…
He is an expert in utilizing legal research tools to ensure that the most up-to-date and relevant case law is included in briefs to the Court.
Using the latest research tools, he can analyze the prior decisions of the Judge specifically assigned to clients' cases to craft the most persuasive arguments possible. Full bio… 
Darryl Goodwin (Non-Attorney)—As government-contract consultant with Watson & Associates, LLC, Mr.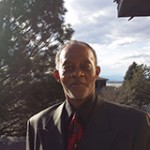 Goodwin's experience is instrumental in providing our attorneys and clients with insight from the perspective of a federal contracting officer.
Contact us for immediate assistance at (866) 601 -5518. or our Washington, DC office at 202.827-9750.
Colorado Supreme Court U.S. Supreme Court Secretary of State Colorado Better Business Bureau SBA