Contract Compliance and Termination Training Classes
Contract Compliance & Termination Avoidance Event Details
Every day, the courts are filled with appeals and litigation related to termination of federal contracts. The source of this problem may involve companies not fully understanding the depth of their responsibilities and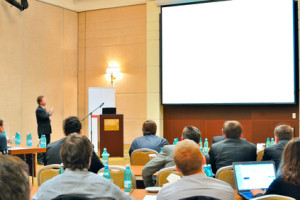 obligations with regard to contract regulatory compliance. This Federal contracts training seminar will give you an extra edge on preemptively avoiding termination. Topics will include:
Understanding requirements and legal responsibilities when you get a government contract

Training key personnel for compliance

Avoiding the most costly mistakes for non-compliance

Developing internal policies and control to avoid contract termination for default
Understanding the "contract termination for convenience clause" and your rights to damages

Avoiding common loopholes when the agency terminates you

Adding strength and ability in the writing of your proposal

Reducing the government's risk and bolster compliance policies in your proposal

Avoiding suspension and debarment
Learn how to minimize adverse actions and keep your contract.
Take advantage of networking opportunities
Catered Lunch Provided
Training Registration Details
Location: Denver
October 25, 2016
Times: 8:00 am – 4:00 pm
Max 2 registrants per company.
Fax to 720-941-7201
Call 1-866-601-5518 for More details.
Disclaimer: Watson & Associates, LLC reserves the right to cancel classes with minimum participation (20 registered attendees). Please make travel plans that are flexible. We will not be responsible for cancellation of travel costs.
Ticket Prices
1 Registrant
$750.00
2 Registrants