Agency RFP Response Evaluation Training
Understand Agency RFP Evaluations Training Event Details: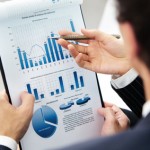 When it comes to government proposal writing, bidders fall short of understanding the agency evaluation process. 48 CFR 315.305  and the FAR that governs proposal evaluation and Request for Proposal responses.
This government RFP response training seminar is intended to educate prospective bidders of the evaluation rules, understanding the ins and outs of how to  write a proposal for government contracts and whether to properly challenge solicitations before bid closing, and to better incorporate critical information at the proposal development stage that encourages the agency to further consider your proposal.
Contractors make costly mistakes due to a minimal understanding of Government RFP and procurement regulations. Attendees will learn and be able to apply substantive information related to best value analysis, trade-offs; how to input relevant information that forces the agency to consider the proposal information or suffer the consequences for not considering your information. Although we cannot divulge protected information or give you information that creates an unfair advantage in the procurement process, our training classes focus on the general approach to reading and submitting a compliant proposal.
In addition, attendees will leave with a better understanding of the evaluation process that empowers them to write more meaningful and competitive government RFP responses.
Attendees should include in-house federal government RFP and government proposal writers, key personnel and management staff. Any one that is involved in your government RFP response process Agency personnel are also invited to attend.
Catered Lunch Provided – Enjoy an Opportunity to Network with Other Businesses.
Registration Information:
Location:  Denver
December 2, 2015
Discounts available for two attendees from same corporation.
For more information or to manually register, call us at 1-866-601-5518.
Disclaimer: Watson & Associates, LLC reserves the right to cancel  Government RFP training classes with minimum participation (20 registered attendees). Please make travel plans that are flexible. We will not be responsible for cancellation of travel costs.
Ticket Prices
| | |
| --- | --- |
| 1 Registrant | $750.00 |
| 2 Registrants | $650.00 |