Government Contract & SBA 8a Business Plan Help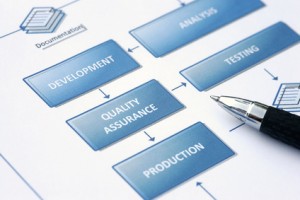 Your SBA Business Plan for 8a Status Must be in Place Before Targeting Government Contracts. Call 1-866-601-5518.
If you are contemplating applying for an SBA small business certification Program, you will have to develop a sound SBA 8a business plan outline to show the SBA how you plan on getting 8a contract opportunities. This is a critical part of your 8a Program success. You want to ensure that your primary niche is articulated in the 1010C and that it is realistic and not just a canned document.
An SBA small business plan outline for SBA 8a companies and minority owned business applications is an essential road-map for business success in government contracting. This living and breathing document generally projects 3-5 years ahead and outlines the route a company intends to take to reach, maintain and grow revenues.
Once your small business certification application has been approved by the SBA for the 8a Program, you will be required to submit your SBA Small Business Plan. 
The SBA 8a Business Plan must be submitted within 30 days from the date of its 8a program admission or from its attendance at mandatory SBA 8a Program orientation. SBA 8a companies will not be eligible for program benefits, including 8a sole source contracts and other 8a contract opportunities until their small business plan is approved.
SBA Form 1010C Elements Of SBA 8a Business Plan Outline & Format
Cover sheet
Executive summary (statement of the business purpose)
Table of contents
Body of the document

Business

Description of business
Marketing
Competition
Operating procedures
Personnel
Business insurance

Financial data
Loan applications
Capital equipment and supply list
Balance sheet
Break-even analysis
Profit and loss statements
Three-year summary
Detail by month, first year
Detail by quarters, second and third year
Assumptions upon which projections were based
Pro-forma cash flow
SBA 8a Business Plan Supporting Documents for 8a Contract Opportunities
Tax returns of principals (partners in the business) for last three years, personal financial statements (all banks have these forms)
Copy of franchise contract and all supporting documents provided by the franchisor (for franchise businesses)
Copy of proposed lease or purchase agreement for building space
Copy of licenses and other legal documents
Copy of resumes of all principals
Copies of letters of intent from suppliers, etc.
Note: You want to have your SBA Small Business Plan Submitted on time or you can face an early termination.
Call Our SBA 8a Program Consultants
If you are still in the 8a Program certification process and are considering having a consultant help you with your SBA Business Plan (SBA Form 1010C outline, contact the government contract attorneys and consultants at Watson & Associates today. Call us today or contact us online.
Call Watson & Associates toll-free at 1-866-601-5518.