SBA Federal Mentoring Programs 13 CFR 124.520
Nationwide Help For Federal Mentors or Proteges. Call 1-866-601-5518 Free Initial Consultation.
Entering into the DOD and  Small Business Administration Federal Mentoring Programs means that you must comply with some complicated regulations. When government contractors merely copy and paste mentor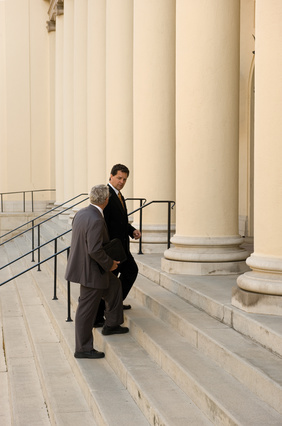 protege agreements without understanding their legal obligations, they can become fertile ground for challenge in a size appeal at the SBA Office of Hearings and Appeals.
Complete legal services: At the law firm of Watson & Associates, LLC, our government contract law attorneys provide personalized legal counsel to companies seeking to enter into the SBA Mentoring programs.
Large and small businesses: We help DOD small businesses and larger federal contractors to form legally compliant mentoring business relationships that also meet the requirements of 13 CFR 121.103 and 13 CFR 124. When businesses are involved in Small Business Administration size protests and size appeal litigation, our government contracting attorneys provide aggressive legal representation.
SBA Small Business Mentor & Federal Mentor Protege Program Legal Services
Drafting Mentor Protege Agreements

8a Mentor Protege help

Statutory compliance with SBA new rules

SBA disputes and litigation

Assessing roles and responsibilities

Business development and government contract consulting
Meeting Qualifications for Firms in the SBA Federal 8a Mentor Protege Program: For companies entering into a mentor protégé relationship, our government contract lawyers help companies to qualify for a small business set-aside procurement and meet the legal requirements of 13 CFR 124.513 and 13 CFR 124.520 of becoming a small business mentor.
Small Business Mentor Meaning?
What is mentoring? The SBA Federal Mentor Protege Program is created to bond both mentors and mentee / protégé into sound business relationships. The focus of the small business mentor is to make sure the protégé succeeds. The legal definition and mentor meaning suggests that mentors provide a variety of business development services where under traditional government contracting regulations they could not.
According to the SBA Website, Mentor-provided assistance can be sought for any, or all of the following activities:
Management and Technical Assistance


Internal business management systems; marketing / business development and strategic planning; technology transfers; and manufacturing assistance.




 

Mentor-Mentee Financial Assistance


In the form of equity investments and/or loans; and bonding.




 

Contracting Assistance


Contracting processes; capabilities; acquisitions; and performance.




 

Trade Education


International Trade business and strategic planning; finding markets, and learning how to export.




 

Business Development Assistance


Strategy; and identifying contracting and partnership opportunities.




 

General and/or Administrative Assistance


Business processes and support; human resource sharing; security clearance support; and capacity building.
Protege definition 13 CFR 520
To meet the program's protege definition, meaning and eligibility requirements,  protégés must either: 
qualify as small for the size standard corresponding to their primary North American Industry Classification System (NAICS) code; or

 qualify as small under their secondary NAICs code(s) and identify that they are seeking business development assistance under that specific secondary code.
To be a protégé a firm must meet several conditions.
The firm must be a participant in the 8(a) BD Program.

The firm must meet at least one of the following three conditions:

Be in the developmental stage of the 8(a) BD Program, OR
Have never received an 8(a) contract, OR
Be less than half the size of the small business size standard corresponding to its primary NAICS code.

The 8(a) firm must

Be in good standing with SBA Program requirements, AND

Be current with all SBA reporting requirements.

Protégés may generally have only one mentor at a time.

However, SBA may authorize a second mentor after reviewing of the request.
Certification basics: Protégé small business may self-certify that they qualify as small for their primary or secondary NAICs code(s). If your business does not meet the size standard under its primary code and is seeking to qualify as a protégé under a secondary NAICs code, they must demonstrate how the mentor protege relationship is a logical business progression that will develop and expand their current capabilities.
Calculation of receipts: The SBA considers the distribution of receipts, employees and costs of doing business among the different industries in which business operations occurred for the most recently completed fiscal year, in determining the primary industry in which a concern or a concern combined with its affiliates is engaged, the SBA may consider other factors such as the distribution of patents, contract awards, and assets.
The SBA will not approve a mentor-protégé relationship in a secondary code in which the business has no prior experience.
Help Avoiding Affiliation in Federal Mentoring Programs 
 Government contractors submitting federal bids using mentoring programs for a particular project as joint venturers are affiliates with regard to that contract. However, the new rules have made some significant changes.  At Watson & Associates, our lawyers review mentor protégé relationships for affiliation landmines. We understand that without falling within the Mentor Protege exception, when a subcontractor is performing the vital and primary requirements of a contract, they become subject to affiliation under the SBA Mentor Protégé Program.
Companies bidding on DOD federal contracts that are not part of the 8(a) Program must extremely careful. Since the SBA is not required to review small business mentoring for non-8a set-asides, contractors can be more subject to litigation and size appeals. At Watson & Associates, our government contract law lawyers help companies to still meet the requirements of 13 CFR 124.520 for procurements not in the 8(a) Program.
Watson's SBA Mentor Protege lawyers represent federal contractors in all states regarding compliance and litigation matters. We intervene for federal small businesses and large DoD JV contractors in Alaska, Arizona, Arkansas, California, Colorado, Connecticut, Delaware, Florida, Georgia, Hawaii, Illinois, Indiana, Kansas, Louisiana, Maine, Maryland, Massachusetts, Michigan, Minnesota, Mississippi, Missouri, Montana, Nebraska, Nevada, New Hampshire, New Mexico, New York, North Carolina, Ohio, Oklahoma, Pennsylvania, Rhode Island, South Carolina, Tennessee, Texas, U.S. Virgin Islands, Utah, Vermont, Virginia, Washington, Washington, DC, West Virginia, Wisconsin, and Wyoming.
Cities in which our SBA Federal mentoring programs and joint venture lawyers help government contractors include Anchorage, AK; Atlanta, GA; Austin, TX; Chicago, IL; Colorado Springs, CO; Dallas, TX; Denver, Colorado; Indianapolis, IN; Las Vegas, NV; Los Angeles, CA; Miami, FL; Philadelphia, PA; San Antonio, TX; San Diego, CA; San Francisco, CA; San Jose, CA; Santa Clara, CA; and Tampa, FL.
Get Your Free Joint Venture Agreement Checklist - Minimize Costly Mistakes
Contact Our DOD and SBA Federal Mentor Protege Program Lawyers
If you are involved in the Small Business Administration Federal Mentor Protege Program, or need legal help with getting the benefits of mentoring  outside of the SBA 8a program, call our government contract attorneys at 1-866-601-5518 for immediate help.