ITAR Certification Consultants, EAR ITAR Compliance, Export Control Lawyers
ITAR Lawyers and Consultants Helping Contractors and Companies Minimize Getting Costly Criminal and Civil Penalties.
Help in ALL STATES and Overseas.
Free Initial Consultation. 1-866-601-5518.
The United States Government has increased its oversight of import export cont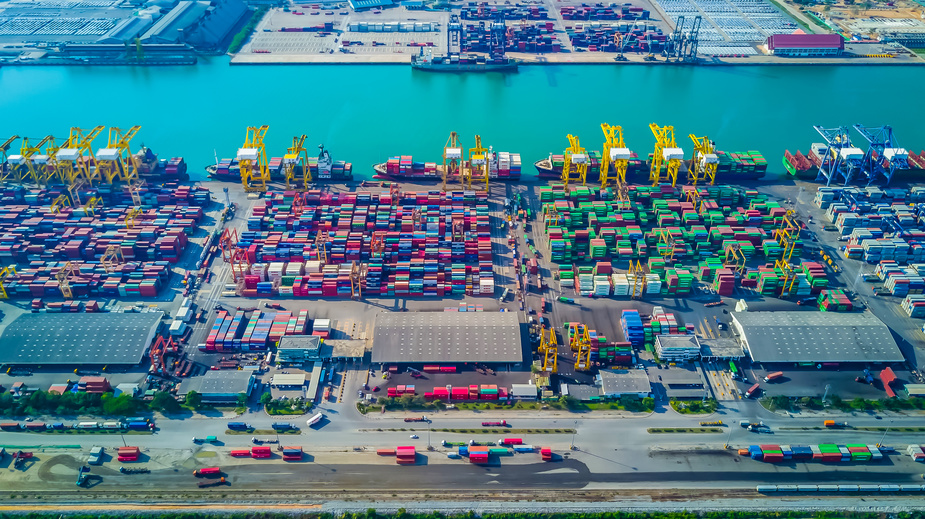 rol operations, the Commerce Control List (CCL) and international trade transactions. When companies find themselves facing adverse government actions, stiff fines and even criminal penalties will apply. Thus, putting the company's future at risk. 
At Watson & Associates, LLC, our team of import export control lawyers and ITAR consultants provide detailed export solutions and legal guidance to our clients that can reduce liabilities while safeguarding business revenues.
Prompt turnaround on client projects.

Affordable cost and viable export solutions

Detailed analysis and application of EAR compliance regulations

Immediate access to lawyers for issues regarding export regulations

Free initial consultation – call 1-866-601-5518.
ITAR Consulting and Export Compliance & Licensing Services
With locations in Washington DC and Colorado, we provide a wide variety of import and export compliance and ITAR compliance services to companies involved with international shipping including: 
Export Administration Regulations (EAR Regulations)
ITAR regulations guidance

ITAR registration services, 

Failure to register and subcontractor problems
Standard Shipping and Lapsed registrations
Importing and Exporting Data protection
Certificate of Origin matters
Help with Penalties, Mandatory Disclosure, and Plans

Regulatory compliance solutions

 Import export control license guidance and statutory interpretation

Manufacturing License Agreements (MLA)

ITAR Export Compliance

Customs regulations and exemptions to licensing requirements

Technical Assistance Agreements (TAAs)

Help with the Commerce Control List (CCL)

DOS Registration

DATA Security

ITAR lawyer Advisory Opinions

ITARS training

 Developing ITAR requirements and compliance policies and controls

 ITAR EAR compliance and guidance

International trade legal services

DSP 5 Licenses

ITAR License Transfers

Export compliance training

Drafting an effective ITAR compliance manual

Voluntary Disclosure

Sale purchase defense company and foreign buyer manufacturer export compliance

Viable export solutions
To speak with an export control attorney about getting viable solutions or customs regulations or litigation call us at 1-866-601-5518 for a FREE initial consultation.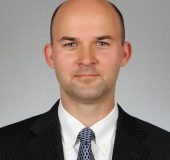 Understanding the importance of prompt service, our ITAR attorneys and export control compliance consultants at Watson & Associates, LLC  provides detailed assessments for small and large business across the United States and overseas involved with importing and exporting.
Import Export Compliance & Global International Trade Solutions
Watson & Associates's import export compliance lawyers provide decades of experience to import and export international shipping within the United States and overseas including China exporting. The firm also focuses on protecting commercial and international trade relationships, federal government projects, and the company's reputation while safeguarding its bottom line.
As ITAR lawyers and ITAR compliance consultants, we have also earned a reputation for getting favorable results for small businesses and large DOD contractors through vigorous representation and regulatory compliance solutions.
Meeting ITAR requirements, and complying with International Traffic in Arms Regulations laws can become complicated and confusing. Therefore, businesses find themselves at a huge disadvantage and subject to penalties. This is where our export control attorneys can help.
Other Immediate ITAR Certification & Export Control Compliance Services
Our ITAR attorneys and import export compliance consultants also offer a wide range of regulatory compliance solutions that include:
Data Protection, Transactional & Licensing Agreement Services:
Commodity Jurisdiction Requests:  As part of our import and export control license consulting services, our consultants help with ITARS licensing agreements and EAR classifications and commodity jurisdiction requests.
ITAR Registration & Customs Regulations Help
Manufacturer exporter company DDTC ITAR registration and overall customs regulations and international shipping compliance requirements for getting ITAR registered.
Export License applications: Foreign employee export license applications DSP-5 and ITAR EAR permanent export license applications DSP-5 and temporary export licenses.
Technical Assistance Agreements: Defense services technical assistance agreements and following ITAR requirements, regulations and guidelines in addition to sale and purchase in the course of import and export transactions.
ITAR Compliance Policies, International Shipping Requirements, and Procedures
 ITAR Certification and ITAR compliance manuals, policies and standard operating procedures
Export licensing agreements
Registration.  Assist clients with EAR compliance and ITAR registration.
Controlled Asset Identification and Classification. Our ITAR regulations lawyers and consultants will assess your company product, service, Data security, and technology portfolios to identify and classify assets subject to export regulations.
Export Compliance Consultants
Commodity Jurisdiction Requests. Draft Commodity Jurisdiction Requests for government determination when import and export control law jurisdiction or controlled asset classifications are important.
Importing and Exporting Compliance Programs.  Assist clients with development, implementation, monitoring, and improvement of tailored export compliance programs.
Export License Agreement and Applications.  Draft ITARS and EAR export license agreements and applications and supporting transmittal letters and documentation to permit the licensed export of controlled products, services, China exporting technology, and technical data.  We also draft import license applications. 
Saving the company's bottom line: With a lack of professional help, import export companies find themselves subject to huge fines and criminal ITAR compliance penalties when they do not comply with export administration regulations.
Failing to make sure that your ITAR certification requirements, compliance policies, and internal controls are up to date can severely impact the company's bottom line.

Our ITAR lawyers and export compliance consultants help you to get in compliance and stay out of trouble with the US Government.
To avoid hefty fines and potential criminal liability from not being ITAR compliant, businesses are revamping their import-export control manuals and voluntary disclose policies.
Import Export Certification and Record Keeping Under Export Administration Regulations (EAR)
Corporate documentation and compliance records: To reduce adverse decisions due to insufficient import export control certification documentation, our ITAR certification lawyers and EAR consultants prepare checklists, standard operating procedures, internal controls, policies guidelines for companies. An overview of these documents include:
Description of record systems concerning U.S. origin products.

Procedures for maintaining export control records relating to U.S. origin products for five years from the expiration of the State Department license or other approval.

Regular internal review of files to ensure proper practices and procedures by persons reporting to top management.
EAR Compliance & ITARS Training
When businesses hire new employees or export control laws change, Watson & Associates provide  EAR compliance and ITARS training either onsite or via video conferencing. As import export consultants, we closely follow the government recommendations for:
Explanation of company training program on U. S. export control laws and regulations.

The process to ensure education, training, and provision of guidance to all employees involved in exports (including those in departments such as Traffic, International shipping Marketing, Contracts, Security, Legal, Public Relations, Engineering, Executive Office).
ITAR Compliance and EAR Regulations Experience
When clients utilize our experience to help them to comply with ITAR regulations, we focus on preventing harm to the company and to minimize the risk of legal exposure for non- compliance.  With decades of experience, our ITAR consultants, we represent customers of all sizes on the various import and export control issues that arise under EAR regulations. 
In addition, we frequently provide ITAR compliance and EAR certification consulting services on the different International Traffic and Arms Regulations (ITARS), Certificate of Origin matters, Trade and license agreements, Export Administration Regulations (EAR).
We handle a variety of export license application and draft the requisite transmittal letters and jurisdictional requests.  Our EAR compliance and ITAR lawyers also develop the necessary Trade Agreement Act and collaboration agreements.
Speak to an Attorney & Get a Free Initial Consultation
Nationwide Export Control and ITAR Compliance Consultants
Import export attorneys helping clients in ALL states and overseas: Our ITAR lawyers an ITAR certification and export control compliance consultants cover all states regarding international shipping legal and non-legal matters. We assist federal small businesses and large DoD contractors with Import Export Administration Regulations / EAR compliance matters in Alaska, Arizona, Arkansas, California, Colorado, Connecticut, Delaware, Florida, Georgia, Hawaii, Illinois, Indiana, Kansas, Louisiana, Maine, Maryland, Massachusetts, Michigan, Minnesota, Mississippi, Missouri, Montana, Nebraska, Nevada, New Hampshire, New Mexico, New York, North Carolina, Ohio, Oklahoma, Pennsylvania, Rhode Island, South Carolina, Tennessee, Texas, U.S. Virgin Islands, Utah, Vermont, Virginia, Washington, Washington, DC, West Virginia, Wisconsin, and Wyoming. Call our ITAR consultants today for all of your compliance solutions.
Additional Information
Importance of Having a Valid ITAR Compliance Manual
Are You ITAR Compliant and EAR Compliant?
Nuances of North American Free Trade Agreement (NAFTA Act)
ITAR Compliance Violations, ITAR Penalties & Fines Information
Call Watson's ITAR Certification Lawyers Consultants
Immediate help and prompt turnaround. Meet your ITAR compliance requirements by calling our import-export attorneys and ITAR lawyers at 1-866-601-5518. FREE INITIAL CONSULTATION.