Import Export License and Export Control Compliance Consultants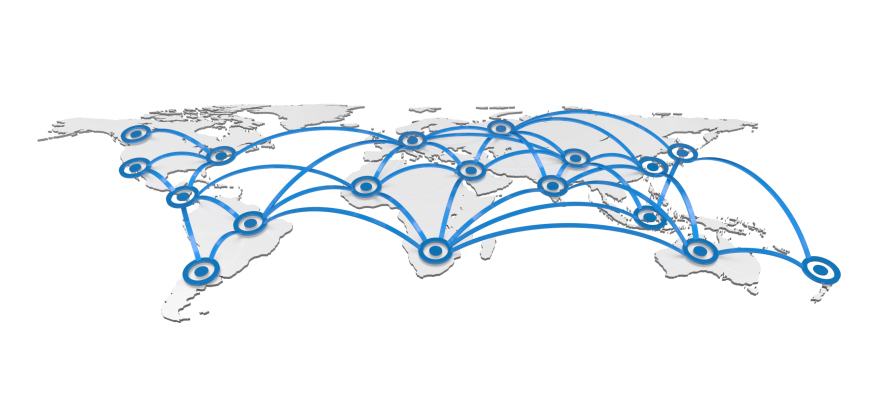 USA Import and export control compliance is critical to companies seeking to avoid fines and legal action from the government. Failure to comply with ITAR export control regulations can cause serious implications from government investigations.
Given the recent concerns about export control reform, failure to comply with export control regulations can cause serious implications from government investigations.
Becoming compliant obviously reduced unnecessary business disruptions. A common mistake made by new import businesses is the assumption that they'll need a special license to import goods into the United States. We offer:
Prompt turnaround
Get detailed and reliable advice to become compliant
Legal help at a fraction of the costs that larger firms charge
Free initial consultation
Call our USA export control compliance consultants today to avoid costly mistakes with export control reform and to schedule a free initial consultation. 1-866-601-5518.
At Watson & Associates, LLC our export compliance consultants and lawyers help clients from the initial stages of the export license process through compliance and developing the proper internal controls and policies. Our focus is to keep our clients away from headaches.
We help clients in all state and overseas: Our ITAR export controls compliance consultants help clients to navigate through the various nuances of EECN laws and to comply with the various Export Administration Regulations (EAR).
Import and Export Controls Compliance Consulting and Legal Services 
Clients use our legal services for various reasons. We help by
Assisting business with development of sound import export compliance procedures

Export definitions

Export license applications

Investigations and enforcement

Internal corporate compliance

Provide consulting and legal advice to clients on export classification and compliance for technology, commodities, services, and software.

Various export documents

Help with the Commerce Control List (CCL) in relation to import & export products

Preparing agreements and export licenses for submission.

Export control compliance due diligence in international and domestic requirements

Provide legal advice on developments on U.S. import export policy.

Implementing compliance officer duties

Import & export training
Contact ITAR Export Control laws Attorney Wayne White for a Free Initial Consultation at 1-866-601-5518.
Industries
Aerospace & defense/commercial aviation

Chemicals & pharmaceuticals

Commercial electronics

Computer hardware & semiconductors

Cyber

Security

Data processing

Energy & power generation – nuclear & fossil fuel

Engineering & construction

Financial services

Force protection services

Industrial process controls

IT infrastructure & encryption

Machine tools

Medical equipment

Military electronics

Satellite & unmanned vehicles

Software

Special and composite materials & metals

Telecommunications
Is there a Difference Between a General Export License and a Specific License?
General license: Under 10 CFR 110, a general export license covers certain exports or imports issued by the NRC. When a company gets a general license, the export or import is authorized and an application does not need to be submitted to the NRC. Furthermore, The NRC does not issue a separate license document to a particular person. Although you do not need to obtain a specific license or paper document from the NRC; you do need to comply with all applicable domestic requirements, and should refer to 10 CFR 110.50, 110.53, and 110.54.
Specific license: This type of export license constitutes a paper document that is issued by the NRC on a case-by-case basis to a single specified person or entity which submits and is legally responsible for the proposed export/import transaction described as specified in the NRC Form 7 application submitted to NRC. 
See important information on ITAR DSP-5 Licensing Requirements for Foreign Employees.
What Imports and Exports are Allowed When I Have a General License?
10 CFR Part 110 Subpart C covers specific items requiring a general license that will authorize only certain items. If the commodity you wish to export/import is subject to NRC export/import licensing and not among those identified and authorized under one of the general license provisions, a specific NRC export/import specific license is required.
When Do I Need an Export License?
A very small percentage of total U.S. exports and reexports require an export license. Less than 5% of total US exports require a license. You have to conduct due diligence to see whether your export requires a license or other export document. License requirements are dependent upon many factors.
What Type of Firearms are Governed By the Commerce Control List (CCL)?
Under the CCL rules, the Department of Commerce's Bureau of Industry and Security (BIS) has jurisdiction over shotguns with a barrel length of 18 inches or more and related components. BIS also has jurisdiction over muzzle loading rifles and handguns, air guns, replica firearms, shotgun shells and components, and most optical sighting devices for firearms.
Export Definitions Export Violations 
Companies involved in the import and export control business can face serious violations for non-compliance. Such violations include fines up to $1,000,000 and/or imprisonment up to 10 years for individuals).
ITAR export controls penalties focus on individual violations. Therefore, having multiple violations can lead to an enormous amount violation penalties.
These penalties apply to single violations; multiple violations in the same project can easily result in enormous penalties.
Our Import and Export Control Compliance Consultants and Law Firm provides legal counsel about export license requirements to contractors throughout the United States and overseas including Alabama, Alaska, Arizona, Arkansas, California, Colorado, Connecticut, Delaware, Florida, Georgia, Hawaii, Idaho, Illinois, Indiana, Iowa, Kansas, Kentucky, Louisiana, Maine, Maryland, Massachusetts, Michigan, Minnesota, Mississippi, Missouri, Montana, Nebraska, Nevada, New Hampshire, New Jersey, New Mexico, New York, North Carolina, North Dakota, Ohio, Oklahoma, Oregon, Pennsylvania, Rhode Island, South Carolina, South Dakota, Tennessee, Texas, Utah, Vermont, Virginia, Washington, Washington DC, West Virginia, Wisconsin, Wyoming, and Virgin Islands. Call our import export control attorneys today for immediate help.
Speak to an Attorney & Get a Free Initial Consultation
Contact our Import and Export Controls Compliance Lawyers and Consultants
For immediate help with import export licenses and export control compliance matters, call our consultants and attorneys at 1-866-601-5518 for a FREE consultation or contact us online.