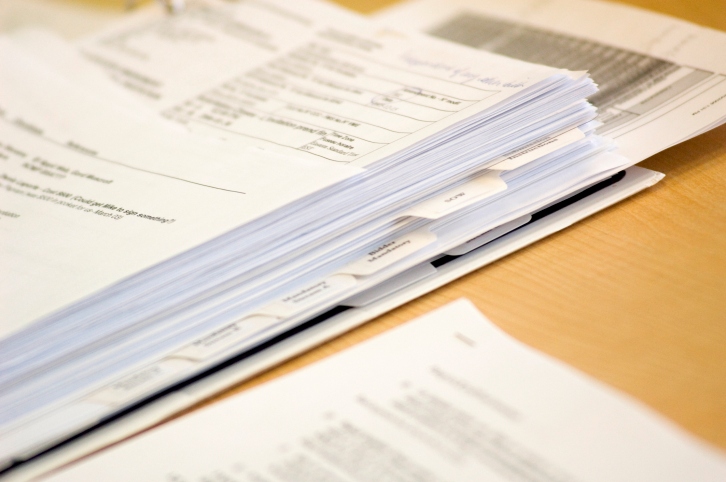 If you are seeking government proposal writing services to increase business profits and improve your chances of winning federal government bid proposal, contact the government proposal consultants at Watson & Associates today. We have worked on the other side and understand the critical elements used in proposal evaluations. We help government Contractors to avoid the most costly mistakes when bidding on federal government contracts. Get a free initial consultation. Flat rates available.
Federal contractors responding to government RFPs must develop a technical proposal writing strategy that improves their chances of winning an award. This means developing a project plan, knowing how to write a technical proposal with all of the requirements addressed, understanding the government's underlying business need and critical terminology, and communicating your business' technical strengths. Most of all, it is paramount to have a substantial knowledge about government proposal evaluation regulations. Without a deep understand of how federal agencies have to evaluate proposals, contractors will find themselves at the bottom of the source selection pile.
High-level proposal consulting services: Government proposal writers and bid proposal consultants at Watson & Associates, LLC provide detailed and effective proposal writing services to companies responding to federal Requests for Proposal (RFP). With an experienced consulting team, we provide guidance and advice to companies seeking to improve their likelihood of award.
Get help increasing technical proposal evaluation scores: Watson's government contracts and proposal consultants are particularly skilled at providing guidance with management approaches, technical proposals, and past performance; as well as advising our clients how to apply best practices for proposal development and compliance.
Our government proposal writing services support a wide spectrum of industry groups: Our government proposal development consultants guide small businesses and large DOD contractors from a variety of industries including: construction, manufacturers, professional services, Information Technology (IT), medical services, aviation, and space.
Technical proposal writing consulting for incumbent contractors: As existing federal contractors, responding to new bid proposals can create challenges for incumbent contractors. Since procurement opportunities do not automatically provide incumbents with an extra advantage, bidders must incorporate reasons why their incumbent experience creates a better value for the agency. At Watson, our federal RFP consulting services address the subtle issues needed when incumbents are bidding on government contracts.
Help with government RFP responses for clients new to the federal bidding process: Companies that are striving to get into the federal marketplace, or contractors seeking to gain more federal projects utilize our government proposal writing services to increase their chances of getting an award. Our proposal development team understands the fierce competition when it comes to government bid proposal and are well-prepared to help businesses a to develop a competitively strong RFP response.
IMPROVE YOUR TECHNICAL WRITING APPROACH
Many government contractors struggle with writing competitive technical proposals. At Watson, our government proposal writers and Federal RFP consulting team focus on developing technical strengths, minimizing weaknesses, and honing in on technical proposal strategies that reach the competitive range and ultimate consideration for agency best value and trade-off considerations.
After carefully reviewing each Request for Proposal (RFP) , our writers will analyze your technical strengths and weaknesses against the RFP requirements. We will make recommendations about how to increase your company's technical strengths with a focus on presenting government bids in a concise but detailed manner. Watson's government RFP consulting team also help by:
Showing you how to propose government RFP response packages for better agency trade-offs

Submitting efficient small business subcontracting plans

Developing adequate responses to performance-based contract solicitations
HELP WHEN BIDDING WITH TEAMING AGREEMENTS AND SUBCONTRACTORS 
As government proposal consultants, we use our hands-on legal experience to guide bidders away from making mistakes when submitting government bids that include teaming agreement relationships and using subcontractors to enhance their evaluations ratings. This guidance helps minimize the impact in case your award is protested.
Additional Government Proposal Writing and  Federal RFP Bidding Resources
Note: We cannot use sensitive information gathered during actual litigation practice and admissions to GAO protective orders to help clients gain a competitive advantage in their bidding strategies. 
CALL OUR GOVERNMENT PROPOSAL WRITERS & RFP CONSULTANTS
If you are seeking proposal writer services from a company that understands the proposal evaluation process and want to improve your chances of winning federal government contract, contact the government proposal writing consultants at Watson & Associates today by calling toll free 1-866-601-5518.