Government Contract FAR Regulatory Compliance
Federal Contract Management Lawyers
CRITICAL THINKING, CLEAR DIRECTION, DECISIVE RESULTS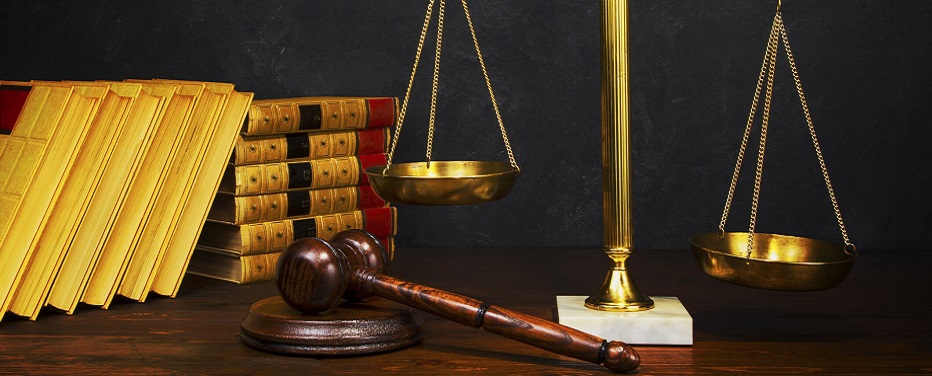 We help contractors to avoid legal trouble with government contract compliance.
Call for a Free Initial Consultation – Call 1-866-601-5518.
Government contract compliance and regulatory compliance on federal projects are a part of the recent oversight initiatives for the Executive Branch.  Government contracting agencies terminate contractors for default for lack of FAR compliance and violating the contract terms. These problems can lead to costly litigation. Watson & Associates' regulatory compliance lawyers frequently help small businesses and large DOD contractors to develop a serious approach to contract management and statutory interpretation of existing contract terms.
Our goal is helping government contractors to avoid suspension and debarment while maximizing their ability to succeed with federal projects.  When problems become overwhelming, we provide legal advice and representation on contractors' rights under the FAR ,  negotiations with contracting agencies, and developing proper internal policies and controls. When litigation arises, our consultants provide government contractor defense services on such issues as indictments and convictions for false claims and procurement fraud violations.
Government Contract Compliance, Regulatory, and Contract Management Consulting Services
Drafting or revamping internal policies and controls;

Curing deficiencies from suspension or debarment;

Risk mitigation plans;

FAR Statutory interpretation and guidance;

Providing statutory guidance with compliance, legislative and policy advocacy

Responding to contract compliance audits and investigations

Developing effective subcontractor management through teaming agreements and complying with procurement policy

Making sure that your management and contract compliance are articulated in your proposal writing efforts.
To speak to a FAR compliance lawyer or government contract management consultant, call 1-866-601-5518 for a FREE initial consultation.
Government Contract Management Consulting
Federal contractors find themselves struggling with the substantial amount of FAR clauses and the various everyday problems on a federal project. This is especially true with government construction projects. At Watson,  we help clients to revise internal management approaches and provide guidance that minimizes risk and liability when the government makes an adverse decision. We help with:
Development of regulatory compliance;

Developing sound contract management best practices;

Addressing management issues with subcontractors or primes;

Risk reduction 
We also help to:
Conduct frequent government contract compliance audits;

Revamp and improve their contract management practices;

Write better internal ethics policies that comply with FAR mandated requirements;
Mandatory disclosure and others;

Revamp existing government contract compliance and management systems

Write internal contract administration policies and procedures

Perform internal audits to prevent suspension or debarments;

Provide government contract consulting services to uncover potential problem areas;

Conduct internal oversight audits for large and small business;

Advise on best practices that preserve your rights in the event of litigation.
When it comes to government contract compliance and management under FAR, Watson &  Associates, LLC, with law offices in Washington, D.C. and Colorado, offers experienced government contract compliance lawyers to create cost-effective and concise results for federal contractors. Whether you are facing an adverse action for non-compliance, need guidance on how to increase oversight, or are seeking legal advice on internal compliance, our contract lawyers are here to help. 
FAR Regulatory Compliance Consulting for Large and Small Businesses
 Get reliable legal advice when you are in an adverse situation.  The vast amount of court decisions is irrefutable proof that both large companies and small businesses have regulatory compliance problems. Successful companies tend to avoid reaching the court's public opinion. At Watson,  our attorneys and consultants help clients to develop a proactive approach to regulatory compliance and government contract management issues. Our goal is to minimize adverse decisions and overcome complex contract disputes and high-risk problems. Our law firm also helps with:
Regulatory Compliance Help for Overseas Contractors
Overseas government contractors performing on U.S. federal projects have a difficult time complying with federal procurement regulations. Watson & Associates' law firm also helps overseas contractors in Afghanistan, Iraq, Dubai and Saudi Arabia with FAR contract compliance matters. We understand the issues that can arise with government contract compliance and management overseas.
Call Our Government Contract Compliance and Management Lawyers
To minimize risk and to maintain a satisfying relationship with federal agencies, contact the FAR government contract compliance and management lawyers at Watson & Associates today. Call toll free at 1-866-601-5518 or 202.827-9750 in Washington DC. FREE INITIAL CONSULTATION.