Government Contract Compliance & FAR Contract Management Consultants
Protecting Your Bottom Line Through Effective Federal Government Contract Compliance and Management Consulting.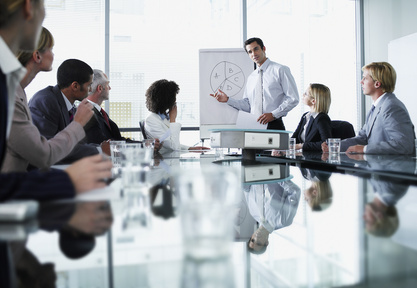 Many contractors are now finding that the US federal government has targeted their company for a contract compliance audit through DCMA. In other situations IG investigations are launched to make sure that contractors are in legal compliance with procurement laws. 
Companies then find out that procurement laws have actually changed. Furthermore, they are not in compliance with recent rules. They are now at the mercy of the government.
An example of where government contract compliance consulting can be essential to your company's future and bottom line is the SBA's new rules regarding small businesses and affiliation.  
Having an effective contract management officer that is in tune with these new developments can be an effective way to make that your company does not fall prey to the government's DCMA audits or internal investigations by the IG.  If you are a small business contractor, or large DOD defense contractor, the compliance consultants at Watson & Associates, LLC can provide insight on how you can align your current internal policies and with the sweeping changes in federal procurement law.
To speak with experienced procurement contract compliance lawyers, call Watson & Associates, LLC toll-free at 1-866-601-5518 for a FREE Initial consultation.
Government Contract Compliance
How to avoid costly mistakes is the priority for successful defense contractors. Non-compliance has found its way into federal courts through either termination for default or through liquidated damage assessments by the contracting officer.  At Watson & Associates, LLC, our government contract compliance lawyers and consultants provide legal advice and guidance in  a wide variety of procurement topics including, the Buy American Act, submitting claims and equitable Adjustments; assessment of contract manager functions; joint venture and teaming agreement matters; Competition in Contracting Act compliance; small business regulatory compliance; ITARS and export controls; development of internal policies and controls, and contractor business ethics. 
If you are a federal contractor are considering revamping your procedures and policies, contact a government contract consultant at Watson & Associates, LLC.
Government Contract Management Consulting Services
Similar to contract compliance issues, many small businesses and larger contractors find themselves defending allegations of fraud, false claims and submitting substandard work to the US government. The source of some of the problems is sometimes traced back to how the contract is managed. Sometimes project managers are hired straight from the commercial sector. They are not always well-versed in federal procurement regulations. Having immediate access to government contract management consultants can substantially reduce the likelihood of making costly legal mistakes.
At Watson & Associates, our contract lawyers and consultants provide effective guidance and legal advice on how to minimize the possibility of receiving cure notices, show cause letters or ultimately a termination for default. We work closely with key management personnel, and corporate executives to revamp old contract management procedures and implement new ones; we also provide intense reviews of current policies and risk mitigation plans. If you are complying with federal performance-based regulations, our government procurement consultants bring valuable experience to the table.
Taking proactive measures: At Watson, our compliance lawyers and consultants frequently provide counseling advice to your company's contractor administrator on best practices about proper documentation, how to avoid costly mistakes when dealing with COR and end users, and regulatory compliance with cure notices or show cause letters.
Help with new SBA small business regulations: With the new SBA regulations on joint ventures, mentor protege requirements and limitation on subcontracting rules, government contractors will face much confusion about how the new rules on government contracts small business requirements impact them. We help each contractor administrator or contract manager to develop internal controls and policies that can avoid contract termination.
We review existing internal policies and business code of ethics requirements that can minimize the impact of adverse DCAA audit decisions, and government investigations.
Contractor Ethics & Government Contract Compliance Programs: Given the increase in government investigations, our compliance attorneys provide procurement consulting services to small and large businesses. Our goal is to minimize the impact of possible terminations and debarment actions. When companies are facing procurement fraud allegations, our legal team helps to make sure that contractors have met compliance requirements that can minimize the adverse impact of investigations.
Our goal is to help clients to better understand government procurement contracts, Federal Acquisition Regulation mandates and to avoid cure notices or show cause letters. We find that our government contract management consulting services better serve prime contractors and subcontractors performing government construction projects. We help with:
Development of FAR compliance standards;

Developing sound federal contracting best practices;

Addressing contract management issues with subcontractors or primes;

Risk reduction
Our Government Contracts Compliance Law Firm provides legal counsel to federal contractors throughout the United States and overseas including Alabama, Alaska, Arizona, Arkansas, California, Colorado, Connecticut, Delaware, Florida, Georgia, Hawaii, Idaho, Illinois, Indiana, Iowa, Kansas, Kentucky, Louisiana, Maine, Maryland, Massachusetts, Michigan, Minnesota, Mississippi, Missouri, Montana, Nebraska, Nevada, New Hampshire, New Jersey, New Mexico, New York, North Carolina, North Dakota, Ohio, Oklahoma, Oregon, Pennsylvania, Rhode Island, South Carolina, South Dakota, Tennessee, Texas, Utah, Vermont, Virginia, Washington, Washington DC, West Virginia, Wisconsin, Wyoming, and Virgin Islands. Call our federal contracting compliance and management attorneys today for immediate help.
Call Our Government Contract Compliance & Contract Management Consultants
To minimize risk and to maintain a satisfying relationship with federal procurement agencies, contact the government contract compliance and FAR contract management consulting team at Watson & Associates today. Call toll-free at 1-866-601-5518 or 202.827-9750 in Washington DC. FREE INITIAL CONSULTATION.