Federal False Claims Act Lawyers & Whistleblower Law Firm — Defense
Federal False Claims Act (FCA) and Whistleblower Defense Attorneys
Helping Federal Contractors Nationwide and Overseas. Call 1-866-601-5518 for a Free Initial Consultation.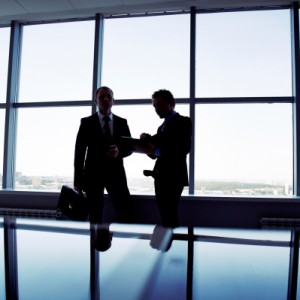 Companies can find themselves at the mercy of the federal government in situations where there was no intent to defraud the government. Whether there is an inaccurate invoice, substandard materials or some other situation, federal contractors must be extra careful at the early stages of responding to the government.
At the law firm of Watson & Associates, LLC we provide you with an experienced CO or Washington DC Federal False Claims Act lawyer and whistleblower defense attorneys that provide aggressive defense to small and large businesses doing business with the federal government under  31 USC 3729 . We help federal contractors from ALL States.
According to the Department of Justice obtained more than $3.5 billion in FCA settlements and judgments from civil cases involving fraud and violations of the Federal False Claims Act claims against the government in the fiscal year ending Sept. 30. Federal procurement accounted for $1.1 billion in fraud settlements and judgments in the fiscal year 2015.
The Government has increased oversight for FCA violations: Whether intentional or not,  government contracting agencies pursue companies for fraud and criminal liability if there is evidence of intentionally defrauding the government. As a government contractor, this can mean as little as submitting an invoice for payment, or some other action to gain a benefit from the government. 
False Claims Act Attorney & Federal Whistleblower Defense Services
With law offices in Washington DC and Colorado, our False Claims Act defense team defends against the various criminal and civil allegations and nuances involved with federal procurement laws and regulations. Each FCA lawyer can help with:
Allegations of False Claims Act violations from the Contracting Officer

Contractor investigations

Addressing False Claims Act Penalties

Fraudulent invoice allegations

Improper product submissions

SBA and Small Business Program fraud

Subcontractor Liability

Invoices submitted to the government
Focus Defense Strategies
Help with conducting and defending government investigations and compliance audits: Our goal is to minimize the impact of criminal allegations, Federal Whistleblower litigation and hefty fines to our clients. We help with defense against Office of Inspector General (OIG) and Department of Justice investigations.
Developing an early analysis of the strengths and weaknesses of each case: The best possible defense to a False Claims Act case is to quickly assess and develop the strong points of the case early. We guide government contractors to the evidence need and facts that can develop mitigating circumstances. By doing this early, it can lead to prompt resolution and negotiations.
Developing a team tailored to each case: Watson's FCA team will develop a team of professionals that are dedicated to your specific case. This includes outside professionals, a legal research team, and experience Federal Acquisition Regulation compliance attorneys.
Call Our Federal False Claims Act Lawyer and Whistleblower attorney at 1-866-601-5518 for a FREE initial consultation.
Government Contracts: Federal government contractors experience the stress of audits. The best way to minimize such stress is to take proactive measures, developing internal policies and controls. Watson's False Claims Act attorneys provide consulting and legal advice relating to risk mitigation, making sure that employees understand the liability for subcontractors and the responsibility to submit accurate invoices and to be aware of substituting products that are different than the agreed upon contract. When government contractors are faced with fraud allegations and false claims against the federal government, our defense lawyers can help to minimize penalties.
Federal Construction: Watson's federal construction lawyers understand the various issues that can arise in federal false claims cases. FCA has sweeping sanctions and penalties for violating the statute. When it comes to faulty design, submitting claims for equitable adjustments and Contract Disputes Act claims against the federal government, our defense attorneys have the experience to get to the heart of the problem. Our goal is to minimize the impact of an adverse decision. We also help by:
Providing tailored corporate consulting and training

Serving as outside counsel to local criminal defense lawyers

Assessing of the record and developing sound defense strategies

Providing legal defense against claims and improper products
Nationwide Help – 31 USC 3729
Our Government False Claims Act lawyers and federal whistleblower attorneys provide legal counsel to contractors throughout the United States and overseas  with False Claims Act Penalties including Alabama, Alaska, Arizona, Arkansas, California, Colorado, Connecticut, Delaware, Florida, Georgia, Hawaii, Idaho, Illinois, Indiana, Iowa, Kansas, Kentucky, Louisiana, Maine, Maryland, Massachusetts, Michigan, Minnesota, Mississippi, Missouri, Montana, Nebraska, Nevada, New Hampshire, New Jersey, New Mexico, New York, North Carolina, North Dakota, Ohio, Oklahoma, Oregon, Pennsylvania, Rhode Island, South Carolina, South Dakota, Tennessee, Texas, Utah, Vermont, Virginia, Washington, Washington DC, West Virginia, Wisconsin, Wyoming, and Virgin Islands. Call our federal contracting False Claims Act attorneys today for immediate help.
 As Federal False Claims Act lawyers and procurement defense attorneys, we understand the significant impact of the Whistleblower Protection Laws when you are involved in combating high-profile government investigations.  Our attorneys aim to provide sound direction and protect our client's legal rights in such a critical phase. 
Get Your FREE False Claims Act Checklist
Call Watson's Federal False Claims Act Attorneys and Defense Whistleblower Law Firm 
For immediate help with an immediate problem and to protect your company's future, contact our government contract law and Federal False Claims Act attorneys and Whistleblower defense law firm for legal advice or call 1-866-601-5518 or 202-827-9750. FREE CONSULTATION.