Colorado Employment Discrimination Lawyers & Denver Employer Defense Attorneys
Religious Discrimination Defense  Racial Discrimination Litigation Defense
Wrongful Termination Lawyers  Gender & Age Discrimination Employer Defense Lawyer
Aggressive Defense – Employment Discrimination Lawyers in Denver
  Our law office does not represent employees. Call 720.941.7200.
The best way for building defenses against job discrimination lawsuits in Colorado is to make sure that you have the right policies in place and that you document employee conduct. Knowing how to prepare for trial means starting with sufficient employee documentation.
At least 60% of employers that lose at the litigation stage fail to have kept sound employee documentation and therefore had no evidence at trial.
The goal of our employer defense lawyers goal is to help Colorado employers prepare for the litigation process for workplace discrimination cases.
Colorado employers often find themselves in a reactive position when they have to respond to the Equal Employment Opportunity Commission EEOC offices and draft employer position statements. 
However, the protection of your company from huge jury verdicts occurs at this phase. Effectively positioning your business is only as good as you can adequately respond to EEOC complaints of age discrimination, gender discrimination, race discrimination and other common employee job discrimination allegations.
The Denver employment defense lawyers of Watson & Associates, LLC  provides competitive legal representation for Colorado employers defending against EEOC claims and need legal representation.
Our team of employment defense attorneys ensures that businesses can reduce liabilities and huge jury verdicts while safeguarding their revenues. The law firm uses decades of combined experience to protect your company's reputation while safeguarding your bottom line.
EEOC Employment Discrimination Attorney Defense Legal Services
Colorado Employers take advantage of our employment rights attorney services to protect them in the following:
Racial employment discrimination

National origin discrimination defense

Gender discrimination employer defense

Wrongful termination employment job discrimination

Internal investigations

Employee handbooks and internal policy drafting

Age discrimination litigation defense

EEOC response for employer position statements

Litigation defense for Colorado employers
When employers have to aggressively defend employment discrimination charges, our employer discrimination defense attorneys aggressively litigate in the issues in Colorado courts.
We help Colorado employers to avoid some of the most costly legal mistakes seen to date.
Employers benefit from our candid and honest direction.
Our goal is to get to the heart of the issue and advise businesses accordingly.

Our employment defense legal advice is supported by case law and other legal authority.

We guide employers on how to prepare for trial.

We defend Colorado employers from the beginning to end.
Call 1-866-601-5518 – Free Confidential Initial Consultation.
Employment legal advice to Colorado employers

Discrimination in the workplace defense attorneys

Wrongful termination lawyers (employer defense)

Age Discrimination in Employment Act

Gender discrimination defense

Religious discrimination

Sexual harassment

Wrongful termination in the workplace
Denver EEOC Employer Position Statements
Oftentimes, an employee may file a job discrimination complaint with the Denver Office of the EEOC . How you respond to claim is critical because it starts the record in the event that the dispute ends up at trial.  Using the facts under Colorado employment laws and regulations, our employment defense lawyers will investigate the facts and prepare sound employer position statements. Your position statement is the beginning of the litigation process for discrimination cases. This information will be held against you at trial.
Racial Discrimination Lawyers – Litigation  Employment Defense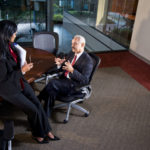 Some of the largest employment discrimination verdicts result for cases involving racial discrimination in the workplace litigation. Colorado employers must compile tons of information to form a viable defense.
At Watson & Associates, our EEOC racial discrimination lawyers and employer defense attorneys start from the basic records and develop a detailed litigation strategy at the very beginning. This is the footprint for how to prepare for trial. Waiting until a trial is simply too late to defend a racial discrimination charge. 
Gender Discrimination Defense
When employers are faced with job discrimination in the workplace, termination of employment charges or some other version of gender discrimination, Watson's employment lawyers can help.  Our employment defense attorneys develop a plan of action that filters through employee records and investigates relevant issues for each case. Whether your company is a large corporation of medium sized business that is doing business in Colorado, our gender discrimination defense attorneys can help.
Religious Discrimination Defense Lawyers
Defending a religious discrimination in the workplace case can be problematic for Colorado employers if they do not have the right policies in place. However, given the legal test for proving discrimination based on religion, our Colorado employment discrimination lawyers develop legal defense strategies to minimize the impact of lawsuits.
Age Discrimination in Employment Act – Employer Defense Lawyer for Employment Issues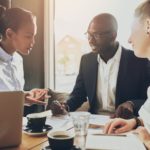 When employment positions arise, companies sometimes face EEO allegations alleging age discrimination or failure to promote because of age. Sometimes employers face termination of employment allegations and other age discrimination type charges.  
Watson & Associates will assign a lawyer for employment issues and employer defense attorneys will aggressively help employers to minimize risks of Age Discrimination in Employment Act charges and focus on not getting age discrimination cases to trial.
Get Help Responding to EEOC Denver Office Charges of Age Discrimination, Religious Discrimination, National Origin Workplace Discrimination, Racial discrimination in the workplace litigation & Wrongful Termination of Employment. Our workplace attorneys are known as lawyers for employers rights.
Responding to an EEOC Charge of Discrimination in the Workplace & Position Statements: employer defense against workplace discrimination lawsuit officially starts at with response to an EEOC charge of discrimination. Developing a sound EEOC position statement is very important because it creates a record in the event of an employment discrimination lawsuit.  
Employer protection starts before a charge is filed: Colorado employers should make sure that they have effective employment relations handbooks and workplace policies in place when initiating termination of employment actions.
This is one thing that the Denver EEOC asks for with your position statement.   Our Colorado employment defense lawyers frequently draft employment agreements and employee handbooks with an eye to proactively minimizing job discrimination in the workplace and strengthening the working environment.
Experience In Various Aspects of  Colorado Employment Defense Litigation: The body of our Colorado employer defense and business employment law practice includes EEO laws and charges based upon wrongful termination of employment, hostile work environment, age, national origin, equal compensation, pregnancy, race/color, retaliation, sex, sexual harassment. To develop a strong defense to discrimination litigation lawsuits early in the process, our EEOC law firm assigns a team to investigate employees and supervisors during the charging process.
Speak to an Attorney & Get a Free Initial Consultation
For help with building defenses against job discrimination in Colorado, legal representation or employment legal advice, our Colorado employment discrimination attorneys and workplace discrimination lawyers defend small and large businesses in Denver CO, Colorado Springs, Aurora, Fort Collins, Lakewood, Thornton, Arvada, Westminster, Pueblo, Centennial, Boulder, Highlands Ranch, Greeley, Longmont, Loveland, Grand Junction; Columbine Valley, Superior, Louisville, Castle Pines Village; Cherry Creek CO, Holly Hills, Morrison, Cherry Hills Village, Bow Mar, Woodmoor, Centennial and more. Call our Denver employment attorneys for help with your business legal matters.
Call Watson's Denver Employer Workplace Discrimination Lawyers for Immediate Defense
If you are seeking an experienced employment defense and EEOC lawyer or any other type of racial discrimination in the workplace litigation, contact our Denver employment attorneys at 1-866-601-5518 or send us a confidential e-mail to tell us about your case. 
Additional Colorado Employment Law Information
Our CO discrimination and employment defense lawyers and employment discrimination attorneys defend companies in Arapahoe County, Adams County, Commerce City, Cherry Creek, Englewood, Parker, Aurora, Arapahoe County, Adams County, Jefferson County, Boulder County, Broomfield, Boulder, Colorado Springs and Thornton CO.