Colorado Business Partnership Lawyers & Company Partners Attorney
Protecting the rights of company partners in both limited partnership and general partnership and other company partners disputes.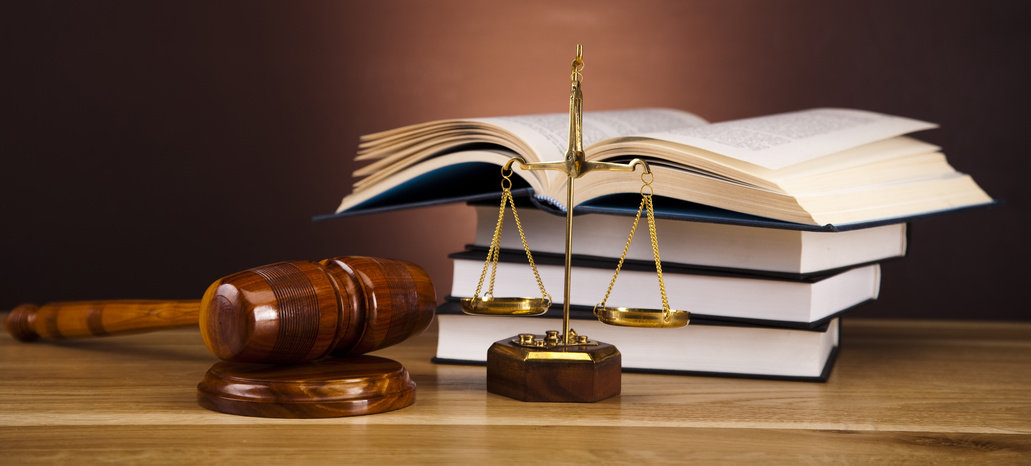 Forming and operating a business partnership can have its tolls and stress factors. 60% of business owners find themselves without a viable partnership agreement or operating agreement. 33% of them end up spending thousands of dollars in legal fees simply because disputes that arise do not find a favorable result in the Colorado Partnership Act. 
Whether you have a limited partnership or general partnership, the underlying resolution to legal disputes can be different. In some cases,  company partners may find themselves personally liable for debts of the business when those circumstances could have been avoided. These are all situations where having an experienced partnership law attorney at Watson & Associates, LLC can help.
To speak with the best lawyers to handle your business partnership matter, call the Denver attorneys at Watson & Associates, LLC at 720-941-7200 to schedule a free initial consultation.
LLC and LLP Business Partnership Firm Legal Services
There are a variety legal issues that can arise in any type of Colorado partnership. As small business lawyers and corporate governance attorneys, we like to first understand the overall business operations and ultimate goals.
Developing Colorado partnership agreements,
Help with personal liability disputes,
Business formation and dissolution of partnership,

Partnership compensation

Business contract law services,

Partnership buyout agreement help,

Partnership agreement law disputes;

Providing legal advice about each partner's obligation to the company and each other.

Litigation and defense representation in company partnership business disputes.
To speak to our Denver company partnership law attorneys, call 720-941-7200 for FREE Initial Consultation.
To provide the best possible services to company partners, we believe that any legal advice we provide the corporation must also keep the business goals in mind.  At our Denver law firm, our partnership lawyers provide help throughout all aspects of the company partnership relationship.
This includes making sure that the right business formation and required entities are correct from the onset. We make sure that your partnership firm registration is complete and accurate.  Then, we look at the requisite business contracts, including partnership agreements and partnership buyout agreement contracts relating to third parties. Watson & Associates, LLC handles a wide variety of company partnership law issues including the following:
Limited Partnership matters: When you engage in a limited partnership, the rights and responsibilities of each partner are strikingly different. Failure to follow the requisite laws can lead to severe and costly legal mistakes. As business partnership lawyers, we help clients to make sure that they have a company partnership agreement in place that covers the common issues that can arise. We also draft operating agreements and corporate documents that address the common legal concerns that frequently arise. We also help with the corporate business structure and educating our clients about their legal obligations to the business and to each partner. When litigation arises, our civil litigation attorneys resolve the matter at trial or through arbitration or mediation.
General Partnerships: As a practical matter, a forming a general partnership firm can be tricky.  For example, and as part of corporate governance, the general partner has more liability and exposure to corporate debt. There are some issues that help clients understand what is a limited partnership vs general partnership. However, by understanding the advantages and disadvantages of partnership, each person can make the right decision when issues arise. As Colorado business partnership lawyers, we make sure that all contracts are properly drafted and that the rights of the business are adequately protected.
Limited Liability Companies (LLC and LLP Lawyers): Individuals tend to start a limited liability company in Colorado since it is one of the easier corporate entities to form. However, like any other limited partnership, it has its advantages and advantages. Having the right LLC operating agreement in place is the first line of inquiry. In addition, some limited liability companies do not have a viable operating agreement in place. This can lead to sure disaster. To help our business clients, our LLP lawyers also provide legal advice and guidance on corporate contracts, independent contractor agreements, and employment discrimination law matters.
Personal Liability: Depending on the legal structure of your company, whether it be a general partnership, limited partnership or LLC, there is always gaps where an opposing party may seek to "pierce the corporate veil. This allows creditors and other third parties to reach your personal assets. 68% of business partnerships expose themselves to personal liability due to a lack of understanding of Colorado business laws.
Business Partnership Agreement: Having an effective company Partnership Agreement is one of the most valuable investments that you can make. A business partnership agreement is a contract between the business partners that sets forth the legal obligations and duties of each other and to the company entity. At Watson & Associates, LLC, our Colorado business partnership lawyers develop the details in a way that business owners understand how to handle situations and problems as they arise. This includes dissolution of a partnership.
Company Partners and Control
Ownership: In a general partnership relationship, your partnership agreement will govern the percentage of the business and company partnership profits each partner owns. If you do not have a partnership agreement, then Colorado partnership Act will apply. Be aware that the results dictated by Colorado law may not be pleasing.
Management:  Your partnership agreement must discuss who controls and manages the day-to-day business operations. This is where many corporate disputes begin. Members of the partnership should be careful on this issue. This is especially true if you have a limited partnership.
Doing Partnership Business: When company partners engage in the day to day business operations, only a general partner can bind the company and the individual partners without their consent. Limited partners cannot bind the company.
Before engaging, our attorneys to draft your business partnership agreement it would be helpful to let us know: (1) the contribution of each partner to the business (2) allocation of respective profits and losses, and any draws (3) managing and decision-making duties, and (4) voting rights.
You should at least agree upon these basic things before we start drafting your partnership agreement.
Colorado Partnership Act – Definition & Meaning? 
Under the Colorado Partnership Act, a business partnership is defined as two or more individuals or businesses who conduct business for a profit.  In Colorado, a limited partnership or limited liability partnership LLP is formed when business partners operate a business or somehow jointly form the business but when one of the partners on has limited liability to the extent of his or her financial investment. Limited partners, however, do enjoy the benefit of receiving dividends but they do have access to income flow and expenses. One of the great benefits is that under a limited liability partnership business structure, the partners and business owners are not liable for business debts.
Our clients come from various industry groups. Each industry requires a different approach. Sometimes having a limited partnership may not the best legal structure to form. Furthermore, having a deep understanding of the Uniform Partnership Act can make the difference on how companies resolve disputes. Most of the corporate disputes between members involve partnership buyout agreement clauses. These are but a few of the issues that Watson & Associates, LLC can provide legal advice on.
Statewide Help for General Partnership & Limited Partnership Entities
 Our Colorado business contract attorneys and  partnership lawyers serve business communities of Denver, Boulder, Aurora, Pueblo, Lakewood, Fort Collins, Englewood, Littleton, Arvada, Brighton, Longmont, Littleton, Centennial, Parker, Castle Rock, Larkspur, Colorado Springs, Greeley, Northglenn, Golden, Breckenridge, and Aspen, Jefferson County, Adams County, Arapahoe County, Boulder County and Douglas County.
Our business attorneys help small and company partners in Denver Colorado, Colorado Springs, Aurora, Fort Collins, Lakewood, Thornton, Arvada, Westminster, Pueblo, Centennial, Boulder, Highlands Ranch, Greeley, Longmont, Loveland, Grand Junction; Columbine Valley, Superior, Louisville, Castle Pines Village; Cherry Creek CO, Holly Hills, Morrison, Cherry Hills Village, Bow Mar, Woodmoor, Centennial and more. Call our Denver partnership law firm for help with your business legal matters.
Additional Colorado Partnership Law Information
Call Watson's Denver Colorado Business Partnership Lawyers
To avoid litigation costs about partnership compensation, partnership agreement law or other adversities to your business'  limited partnership company, contact the Denver CO business partnership lawyers at Watson & Associates, LLC to draft your partnership agreement or litigate your corporate disputes.  Call 1-866-601-5518 for a FREE initial consultation.