Asset Purchase Agreement & Contract Novations
Does Your Business Asset Sale and Purchase Agreement Meet FAR Contract Novation Agreement Guidelines? Call us to Avoid Costly Legal Mistakes. 1-866-601-5518.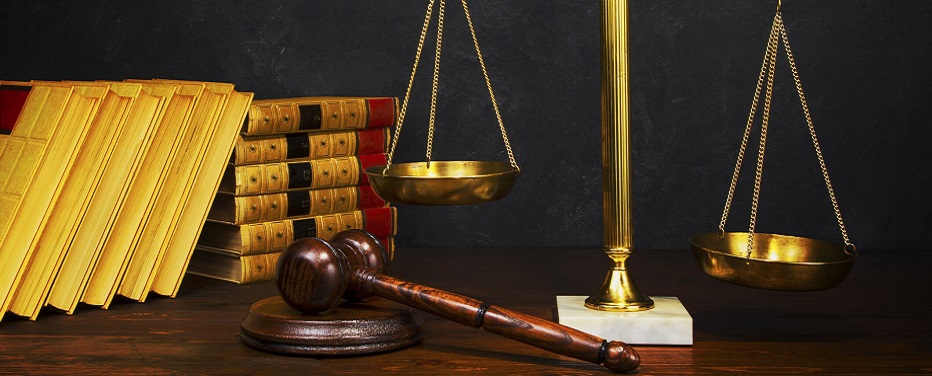 Understanding the importance of a valid asset purchase agreement, or asset sale agreement, whether or not there are mergers and acquisitions of corporate entities, and how it impacts novating a government contract is critical to the outcome.
Buyers and sellers often make the costly mistake of executing the asset purchase agreement but think that the contracting officer is bound by the asset sale. Nothing can be further from the truth.
The Federal Acquisition Regulations (FAR) and the Anti Assignment Statute, 41 USC 6305 have very strict limitations on selling government contracts.  Keep in mind there is a striking difference between novation vs assignment.
58% of business sales with federal contracts involved fail because either the buyer or seller does not understand how the FAR novation process works. At Watson & Associates, LLC our government contract law attorneys and corporate governance professionals frequently help clients involved in an asset purchase sale to minimize risks when going through the government contract novation process.
Summary of  Legal Services
When the sale of a business or merger and acquisition of companies include government contracts as assets, our government contract law attorneys help by:
Managing and overseeing the business purchase and asset sale process for FAR compliance.

Small business purchase agreement FAR guidance.

Developing government contract business novation agreement requirements

Providing small business merger and acquisition help;

Native American and SBA 8(a) business purchase agreement drafting

Service Disabled Veteran Owned Company business asset purchase agreement services

Drafting required FAR contract novation agreement documents

Compiling asset purchase agreements / asset sale agreements from your state-level attorneys

Consulting on merger and acquisition of government contracting businesses
There is no automatic government contract novation under FAR 42.12. Buyers and sellers should make sure that they understand the novation compliance process or how a merger and acquisition transaction can impact the deal when government contracts are involved.
Understand that the government is not obligated to approve your novation agreement.

The federal pays special attention to asset purchase agreements and their validity as it applies to federal procurement law.

We help you to avoid violations of the Anti-Assignment Act and oversee the entire process.
Government Asset Purchase Agreement & Contract Novation Services
Since the facts of each case are highly relevant to the intended outcome (get the contracting officer's approval) our government contract attorneys and business lawyers provide a wide array of legal advice and representation that includes the following:
Asset purchase sale
Government contracting has very complex laws and regulations that can have an adverse impact the sale of an existing business. The government will scrutinize how the asset purchase and sale agreement form is structured. It will also look to see if it violates the Anti-Assignment Statute. If it does, then the sale and purchase agreement that ultimately involve an existing government contract may become void. Having the proper asset allocation, valid business assets, and whether there is risk to the government are all issues that will be addressed.  As part of our corporate and general business law practice, our asset purchase agreement attorneys and government contract lawyers will oversee the entire asset purchase and sale process, comply with FAR Part 42, and work with your state attorneys to increase your chances of government approval.
Stock purchase sales. In addition to business asset sale and purchase transactions, the government will also require some level of interaction in the business sale process. The risk of non-performance is always an important issue for the government. Our government novation lawyers will manage the process from beginning to end, assess stock purchase document in light of federal procurement regulations, and offer legal advice on how to make the contract novation process more likely to get approved.
Government contractor mergers and acquisitions: When another company merges with an existing government contract firm, there are certain issues that must be addressed. For example, due diligence requirements are a must. With an eye towards how the merger and acquisition will impact the existing contract with the government is paramount. At Watson, we will assemble a qualified team of government procurement attorneys to also work with relevant state law counsel and oversee mergers and acquisitions for our clients.
FAR 42.12 government contract novation agreement compliance: There are certain asset purchase vs stock purchase advantages and disadvantages that companies should be familiar with. When small businesses involved in the SBA 8(a) Program engage in asset purchase sales involving government contracts, the SBA must also be kept in the loop. As such, our federal novation agreement attorneys will oversee the process and make sure that all FAR compliance sections are observed and complied with.
41 USC 6305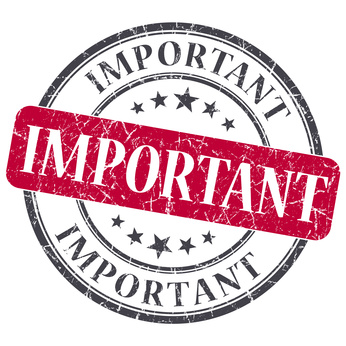 The party to whom the Federal Government gives a contract or order may not transfer the contract or order, or any interest in the contract or order, to another party. A purported transfer in violation of this subsection annuls the contract or order so far as the Federal Government is concerned.
However, FAR 42.12 provides that the contracting officer can recognize a successor in interest to Government contracts when contractor assets are transferred in situations where there is a change in a contractor's name, and there is a valid novation agreement, approved the contracting officer. Having the proper asset sale agreement or asset purchase agreement documents place is the starting point of a potential government contract novation.
Asset Sale Agreement
Asset Sale Agreement also Requires a Novation Agreement: When deciding to sell business assets that include a government contract, the FAR 42.12 requires that the parties enter into an asset sale and purchase agreement. In addition, the buy and seller must also execute a government contract agreement that meets the FAR requirement, in addition to other documents. If you execute the asset sale agreement form and finalize the deal without the contracting officer's approval, the seller can be terminated for default by the government.
Stock Purchase Sale
Generally, Does not Require a Novation Agreement: Contrary to the asset purchase, a stock purchase sale involving a government contract does require a novation contract. Sellers should always keep the contracting officer in the loop from the onset.
Whether you are involved in an asset purchase sale or stock purchase, having an experienced government contracts law firm that understands the process is essential. At Watson & Associates, LLC, we help small businesses and larger DOD contractors from beginning to end. We typically oversee the entire process.
Other Asset Sale and Asset Purchase Agreement Points
Under 13 CFR 124.518, which governs substitution of one 8(a) contractor for another. Where a procuring activity contracting officer demonstrates to SBA that an 8(a) contract will otherwise be terminated for default, SBA may authorize another 8(a) Contractor Participant to complete performance and, in conjunction with the procuring activity, permit novation of the contract without invoking the termination for convenience or waiver provisions of 13 CFR 124.515.
Option Years: When entering into a purchase and sale agreement involving an existing government contract, there is always a risk that the contracting officer may approve the novation contract. However, a serious consideration for buyers is that the agency does not have to exercise contract option years. This certainly a risk when it comes to the expectation of revenues. This is even true when the overall contract is a firm-fixed price contract.
Court of Federal Claim's Position on the Anti-Assignment Act: The United States Court of Federal Claims in 2011 reaffirmed the applicability of two exceptions to the Anti-Assignment Act (the "Act"). Liberty Ammunition, Inc. v. United States, 2011 WL 5150221 (Fed. Cl. Oct. 31, 2011). In its opinion the Claims Court reemphasized that Federal Government can waive the requirements of the Ant-Assignment Act, and that the Act does not preclude the transfer of an agreement where the transfer occurs by operation of law. The Claims Court went on to state that, in certain acquisition transactions, "the contract with the [g]overnment continues with essentially the same entity, which has undergone a change in its corporate form or ownership." Id. (quoting L-3 Commc'ns Integrated Sys., L.P. v. United States, 84 Fed. Cl. 768, 777 (2008)). Given this ruling, the government lost its motion to dismiss.
 Help for Federal Contractors in All States
As federal government contracting attorneys, we help large contractors and small businesses in virtually all states. Whether 8(a), service-disabled or otherwise,  our goal is to effectively manage the government contract novation and asset purchase agreement process for buying a business or selling an existing business with federal government contracts. Learn more about asset sale agreement and novations in government contracting.
Watson's government contract novation agreement and asset purchase agreement lawyers represent federal contractors in all states regarding buying and selling business with federal contracts. We help small businesses and large DoD contractors in Alaska, Arizona, Arkansas, California, Colorado, Connecticut, Delaware, Florida, Georgia, Hawaii, Illinois, Indiana, Kansas, Louisiana, Maine, Maryland, Massachusetts, Michigan, Minnesota, Mississippi, Missouri, Montana, Nebraska, Nevada, New Hampshire, New Mexico, New York, North Carolina, Ohio, Oklahoma, Pennsylvania, Rhode Island, South Carolina, Tennessee, Texas, U.S. Virgin Islands, Utah, Vermont, Virginia, Washington, Washington, DC, West Virginia, Wisconsin, and Wyoming with the asset sale agreement compliance and novations under FAR regulations.
Cities in which our Washington DC government contract novation agreement and asset purchase agreement attorneys help with federal contract novations include Anchorage, AK; Atlanta, GA; Austin, TX; Chicago, IL; Colorado Springs, CO; Dallas, TX; Denver, Colorado; Indianapolis, IN; Las Vegas, NV; Los Angeles, CA; Miami, FL; Philadelphia, PA; San Antonio, TX; San Diego, CA; San Francisco, CA; San Jose, CA; Santa Clara, CA; and Tampa, FL.
Contact a Government Contract Novation Agreement Attorney
Although you are entitled to sell your business, failure to comply with requirements for asset sale agreement federal contracting requirements or asset purchase agreements under the FAR, and complying with the Anti-Assignment Clause can be fatal to the existing party to a federal government contract. It can include getting a termination for default.
With law offices in Washington DC and Colorado, the government contract novation lawyers at Watson & Associates, LLC will provide legal help and guidance throughout the process.
To schedule a free consultation about your asset sale agreement with our experienced government contracts novation attorneys, call Watson & Associates today toll-free at 866-601-5518.